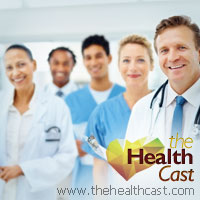 Here are some of the latest health and medical news developments, compiled by the editors of HealthDay:
California Senator Wants Closer Look at Paralysis Cases
A California senator has requested a government investigation into the cause of a mysterious paralysis that has struck 20 children in her state.
In a letter to Dr. Thomas Frieden, director of the U.S. Centers for Disease Control and Prevention, Democratic Sen. Barbara Boxer said she wants federal health officials to find out whether a virus or some environmental factor may explain the illnesses that have occurred in the past 18 months, the Associated Press reported Thursday.
Boxer also asked Frieden whether the agency knows of other paralysis cases in the United States, the wire service reported.
"We need answers," Boxer said in her letter. "These questions must be answered because it is deeply disturbing to read reports of otherwise healthy children experiencing sudden paralysis."
Frieden told the AP that his agency will take a serious look at the illnesses.
But before Boxer's letter became public, other CDC officials told the AP that the California paralysis cases were not a cause for concern.
Dr. Keith Van Haren, from the Lucile Packard Children's Hospital at Stanford University, told the wire service earlier this week that the disease resembles polio. Most of the children have not recovered use of their arms or legs, he added.
Van Haren advised parents to take their children to a doctor immediately if they suffer any weakness in any of their limbs.
—–
Major Chain of Child Care Centers Adopts First Lady's Guidelines
The second biggest chain of for-profit child care centers says it will follow Michelle Obama's healthy eating and activity guidelines for children.
According to the Associated Press, Novi, Mich.-based The Learning Care Group says changes to its 900 centers around the country include eliminating fried foods, serving fruits and/or vegetables at each mealtime, using water or low-fat milk instead of sugary drinks, cutting children's TV and computer time, and providing kids with at least 1 hour of daily physical activity.
Women who want to provide the centers with breast milk to feed their children will also be allowed to do so, The Learning Care Group said.
The company provides early education and child care to more than 100,000 children between the ages of 6 weeks and 13 years, the AP said. Centers operate under the brand names of Childtime Learning Centers, Tutor Time Child Care/Learning Centers, The Children's Courtyard, Montessori Unlimited and La Petite Academy.
Michelle Obama's "Let's Move" campaign, aimed at reducing child obesity, includes healthy eating and activity guidelines for child care centers as part of its program. According to "Let's Move" executive director Sam Kass, over 13,000 centers nationwide now follow the guidelines.