Health Highlights: Feb. 27, 2020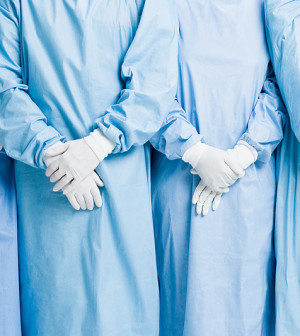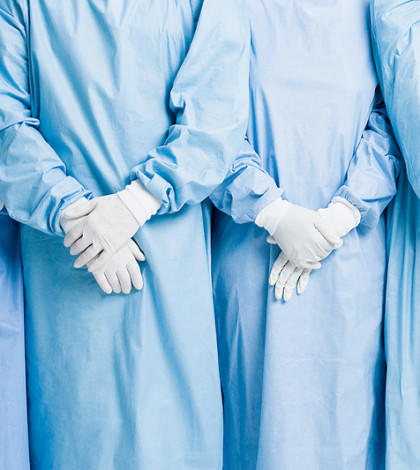 Here are some of the latest health and medical news developments, compiled by the editors of HealthDay:
Face Mask Shortages in U.S. Trigger High Prices
Fears about the new coronavirus have led to a surge in U.S. consumer demand for disposable face masks, resulting in shortages and soaring prices.
However, the U.S. Centers for Disease Control and Prevention says healthy people don't need to wear masks, CBS News reported.
Protective masks should be worn by people with coronavirus symptoms to help reduce the spread of the disease, and by health workers and others caring for infected patients, according to the CDC.
The largest surgical mask manufacturer in the United States, Prestige Ameritech, said this week that it's having difficulty keeping up with demand, and masks made by 3M are sold out online at retailer sites such as CVS, Home Depot, Sam's Club, Target and Walmart, CBS News reported.
As of Wednesday afternoon, Amazon was largely sold out of different types of masks, and prices had spiked.
A 10-pack of 3M N95 respirators that sold for $18.20 about a month ago now costs $99.99, according to Keepa, which tracks the prices of items sold on Amazon, CBS News reported.
One Amazon seller listed a 30-pack of 3M N95 respirators for $198.98. On eBay, a two-pack of 3M N95 face masks is offered for $59.99. Other retailers typically sell a pair of masks for less than $6, but are currently out of stock.
There's a high demand for N95 masks because they filter out 95% of all airborne particles, according to the CDC.
The U.S. government has a stockpile of 30 million masks of different varieties, according to Secretary of Health and Human Services Alex Azar, and the government has plans to produce about 300 million more N95 masks, but the timing is unclear, CBS News reported.
Azar also noted that N95 masks must be fitted and tested to be effective.
—–
Facebook Bans False or Alarming Coronavirus Ads
Misleading ads about products that claim to cure or protect against the new coronavirus will be banned from Facebook, the social media company said Wednesday.
It also said it will prohibit ads that may trigger alarm about the outbreak that started in China and is spreading around the world.
"In the weeks after the World Health Organization declared a public health emergency, Facebook is working to support their work in multiple ways, including taking steps to stop ads for products that refer to the coronavirus and create a sense of urgency, like implying a limited supply, or guaranteeing a cure or prevention. For example, ads with claims like face masks are 100% guaranteed to prevent the spread of the virus will not be allowed," a spokesperson for the company said in an email to CBS News.
A few weeks ago, Facebook said it would remove content about the coronavirus containing "false claims or conspiracy theories that have been flagged by leading global health organizations and local health authorities that could cause harm to people who believe them."
The Center for Science in the Public Interest (CSPI) warned consumers to be cautious.
"When a new public health threat arises, set your watch: Whether it's anthrax, SARS or swine flu, hucksters will emerge like clockwork to promote worthless pills and potions," CSPI president Peter Lurie said in a statement, CBS News reported.
Last week, the group chastised televangelist Jim Bakker for claiming that supplements sold by his online store can cure coronavirus "within 12 hours."
—–
Brazil Reports First Confirmed Coronavirus Case in Latin America
Latin America's first confirmed case of the new coronavirus has been reported in Brazil.
The patient is a 61-year-old Brazilian man who traveled to Italy this month, officials said Wednesday, the Associated Press reported.
The man contracted the virus during a two-week work trip in northern Italy's Lombardy region, according to the health ministry.
"We will now see how this virus behaves in a tropical country in the middle of summer, how its behavior pattern will be," Brazil's Health Minister Luiz Henrique Mandetta told the media, the AP reported.
—–
First U.S. Trial of Possible Coronavirus Treatment Begins
The University of Nebraska Medical Center has launched the first clinical trial in the United States of a possible treatment for the new coronavirus.
It's part of an international trial that's expected to enroll 400 patients at 50 locations worldwide, officials said Tuesday. Half of the patients will receive the antiviral medicine remdesivir, while the other half will receive a placebo, the Associated Press reported.
Patients who are hospitalized with the coronavirus and have at least moderate symptoms will be eligible to join the trial.
The University of Nebraska Medical Center is treating 14 people who were evacuated from a cruise ship in Japan. Twelve of them have tested positive for the new coronavirus, the AP reported.
Several other clinical trials, including one that's also assessing remdesivir, are already being conducted around the world.
There are no proven treatments or vaccines for the new coronavirus, which has infected more than 81,000 people worldwide and killed more than 2,700. The majority of cases have been in China. As of Tuesday, the United States had 57 cases.
​