Health Highlights: Feb. 25, 2010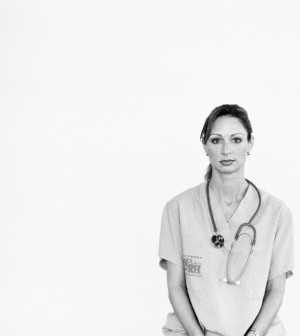 Here are some of the latest health and medical news developments, compiled by the editors of HealthDay:
Medical Scan Makers Propose System to Cut Radiation Risks
Makers of CT scanners and other medical imaging technologies announced Thursday that they have devised a new system aimed at shielding patients from overexposure to radiation.
The move comes after several reports of potentially carcinogenic exposures, the Associated Press reported. For example, in 2009, Cedars Sinai Medical Center in Los Angeles revealed that more than 200 patients had received very high levels of radiation during scans aimed at detecting whether a person had suffered a stroke.
The U.S. Food and Drug Administration has since said it has heard similar reports from other states, and the agency notes that radiation from one CT abdomen scan equals that of 400 chest X-rays. High radiation doses can raise the risk of cancer.
The new initiative, by manufacturers such as General Electric, Siemens AG and Toshiba Corp., comes ahead of a House Energy and Commerce subcommittee hearing on Friday looking into the issue, the AP noted.
David Fisher, executive director of the Medical Imaging & Technology Alliance (MITA), told the AP that companies will begin updating software on CT equipment later this year. The new technology will let technicians know when radiation doses climb to dangerously high levels. Fisher said his group is in talks with the FDA as to whether the new software requires agency approval.
—–
Pet Turtles Caused Salmonella Outbreak: Study
Small pet turtles caused an outbreak of 135 human salmonella infections in 25 states and the District of Columbia between March and November 2008, says a report released Thursday.
Salmonella infections can cause serious illness in young children, seniors and people with weakened immune systems. Many of the salmonella infections in the 2008 outbreak occurred in young children.
The report authors found that young children without direct exposure to turtles are at risk for turtle-associated salmonella infection through person-to-person transmission in child care facilities.
The report appears in the latest Morbidity and Mortality Weekly Report published by the U.S. Centers for Disease Control and Prevention.
While a 1975 U.S. law forbidding the sale of turtles with a shell length of less than four inches resulted in a major decrease in the number of human salmonella infections caused by pet turtles, these types of infections continue to occur, the researchers noted.
They called for increased enforcement of existing local, state and federal regulations against the sale of small turtles, increased penalties for illegal sales and more local and state laws regulating the sale of small turtles.
—–
U.S. Health Agencies Hope to Speed Development of New Medical Advances
A new program will help U.S. health officials make speedier decisions about the safety and effectiveness of new products and procedures in fields of advanced research, such as stem cell therapy, genomics and nanotechnology.
The plan was announced Wednesday by the Food and Drug Administration and the National Institutes of Health. Laboratory science leading to new treatments is far ahead of regulatory science, noted officials from both agencies, the Los Angeles Times reported.
Under the new program, a six-member council will work with top scientists from the FDA and NIH to ensure that the latest science is included in the regulatory review process.
In addition, the agencies will provide $6.75 million in grants for regulatory science research over three years.
One of the new program's goals is to speed up the process for testing the potency of flu vaccines. The process currently takes three to four months, but it may be possible to cut that in half, FDA spokeswoman Karen Riley told the Times.
—–
Fatty Foods Increase Women's Stroke Risk
Eating too much fat significantly boosts the risk of stroke in women over 50, says a new study.
U.S. researchers analyzed data from 87,230 women, ages 50 to 79, in the Women's National Health Initiative and found that those who ate the most fat had a 44 percent greater risk of stroke. Women who ate the most trans fat had a 30 percent greater risk of stroke, the Associated Press reported.
The study was presented Wednesday at an American Stroke Association conference.
"What's bad for the heart is bad for the brain," Dr. Emil Matarese, stroke chief at St. Mary Medical Center in Langhorne, Penn., told the AP. He reviewed but did not help conduct the study.
"We need to look at the labels on the foods we buy," in order to determine the fat content in foods, Matarese said. "This is a simple way that any woman, especially postmenopausal women, can improve their health. Simply avoiding fried foods is a big one."
—–
Avastin Effective Against Advanced Ovarian Cancer: Study
The anti-tumor drug Avastin helped slow ovarian cancer progression in women with advanced ovarian tumors, according to a study by drug maker Roche Holding AG.
The company said patients who received Avastin along with chemotherapy and continued to take Avastin had longer progression-free survival than those who took a placebo or didn't continue maintenance therapy with Avastin, Bloomberg reported.
No new drug-related safety issues were seen in the study, which included 1,873 women who'd had surgery for ovarian cancer. Roche said the findings will be presented at an American Society of Clinical Oncology meeting in June.
Avastin is approved for treatment of several types of cancers, including lung, colorectal and breast cancers. The drug restricts blood supply to tumors.
​