Health Highlights: Feb. 22, 2010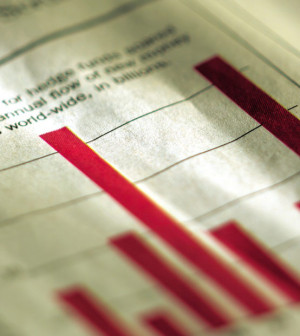 Here are some of the latest health and medical news developments, compiled by the editors of HealthDay:
Fmr. Vice President Cheney Hospitalized Following Chest Pains
Former Vice President Dick Cheney entered the hospital Monday after experiencing chest pains, his staff said in a statement.
CNN reported late Monday evening that Cheney, who has a history of heart trouble, was resting comfortably at George Washington University Hospital where his doctors are assessing his situation.
Cheney, 69, has suffered four heart attacks — one in 1978 when he was 38, another in 1984 and a third in 1988, after which he underwent quadruple bypass to unclog his arteries. A fourth attack occurred in late 2000, after he was elected vice president in the second Bush administration. Cheney received a stent to open an artery at that time.
According to CNN, Cheney also received an implanted heart monitoring device in 2001 to track his cardiac rhythm and slow it down if necessary. In 2008, after a recurrence of an abnormal heart rhythm called atrial fibrillation, Cheney underwent a procedure aimed at restoring a more natural rhythm.
Besides serving under President George W. Bush from 2001-2009, Cheney has also served in the administrations of former Presidents Richard Nixon, Gerald Ford and George H.W. Bush.
—–
Seasonal Flu Vaccine to Protect Against Swine Flu
The 2010-2011 seasonal flu vaccine will include protection against H1N1 swine flu, which means people won't have to get separate shots, a U.S. Food and Drug Administration advisory panel said Monday.
In a unanimous vote, the committee agreed that the pandemic H1N1 flu should replace the H1N1 strain used in last year's vaccine, Bloomberg reported.
Health experts meet each year to select the three most commonly circulating flu strains to be included in the seasonal flu vaccine.
It's normal for the FDA advisory committee's recommendations to be adopted and used to guide vaccine manufacturers, Bloomberg reported.
—–
Singing Helps Stroke Patients Recover Speech
Singing promotes brain rewiring that can help stroke patients recover their ability to speak, says a new study.
U.S. researchers explained that singing uses a different area of the brain than speech. If a person's speech center is damaged by a stroke, they can be taught to use their singing center instead, BBC News reported.
During therapy, stroke patients are taught to put their words to simple melodies. They're also encouraged to tap out each syllable of words with their hands. This tapping seems to act as an "internal pacemaker" that makes the singing therapy even more effective, said study leader Gottfried Schlaug, a neurology professor at Beth Israel Deaconess Medical Center and Harvard Medical School in Boston.
The study was presented at the annual meeting of the American Association for the Advancement of Science in San Diego.
—–
White House Wants to Limit Health Insurance Rate Hikes
New government power to prevent excessive health insurance rate increases will be included in proposed health care reform legislation to be introduced Monday by President Barack Obama.
Under the bill, the health and human services secretary would have authority to review and forbid premium increases by private insurers, The New York Times reported.
In addition, a new Health Insurance Rate Authority would prepare an annual report outlining reasonable rate increases based on market conditions.
The White House said the seven-member rate board would include consumer representatives, a physician, an insurance industry representative and others such as health economists and actuaries, The Times reported.
The move to control health insurance rate increases comes in response to recent news of large premium hikes in a number of states.
—–
Most 'Test-Tube' Children Healthy: Researchers
Most "test-tube" children are healthy and normal, according to experts at the annual meeting of the American Association for the Advancement of Science.
"Overall, these children do well. It is a reassuring message, but we must continue to follow up," said Andre Van Steirteghem of the Brussels Free University Center for Reproductive Medicine in Belgium, the Associated Press reported.
It's been more than 30 years since the first birth of a baby conceived using assisted reproductive technology, in which sperm is injected into the egg outside of the human body. This type of conception now accounts for about 4 percent of live births.
Researchers have found differences in 5 percent to 10 percent of chromosomes between test-tube children and other children, said Carmen Sapienza, a geneticist at Temple University School of Medicine in Philadelphia, the AP reported.
It's not known if these genetic differences result in some way from assisted reproductive techniques or if they're caused by other factors, such as those that caused the couple's infertility.
—–
Claim That Brain-Injured Patient Communicated by Computer Was False
Previous reports that a patient wrongly diagnosed as comatose for 23 years could communicate by computer were wrong, according to the man's neurologist.
Rom Houben, 46, was incorrectly diagnosed as comatose after a traffic crash in 1983. But neurologist Steven Laureys determined in 2006 that Houben was conscious but paralyzed, Agence France Presse reported.
Last November, Houben's family said that he could communicate using a method called facilitated communication, in which the hand of the patient is held above a computer keyboard and a medical assistant taps letters based on pressure from the patient's fingers.
But in a recently presented study, Laureys concluded that Houben isn't capable of facilitated communication. He noted that he had said from the start that "one must wait for scientific confirmation," AFP reported.
—–
TB-Patient Flight Rules Questioned
International rules that forbid potentially infectious tuberculosis patients from flying are too strict, according to a new study.
Researcher Dr. Ibrahim Abubakar, of the University of East Anglia in Britain, analyzed 13 studies of 4,300 airline passengers from six countries and found there were only 10 TB infections diagnosed among thousands of passengers who flew with other passengers infected with TB, the Associated Press reported.
The findings appear in the March issue of The Lancet Infectious Diseases journal.
Abubakar says people with easily treatable TB who've been taking medicine for at least two weeks should be allowed on commercial flights, the AP reported. He also said World Health Organization and U.S. health guidelines are too aggressive in testing passengers and crew who were on the same long-distance flight as an infected passenger.
But the study findings are unconvincing, said Dr. Richard Chaisson, a TB expert at Johns Hopkins University and a member of the editorial board of The Lancet Infectious Diseases.
He added he doesn't believe there's a problem with U.S. or WHO guidelines, the AP reported.
​