Health Highlights: Feb. 2, 2017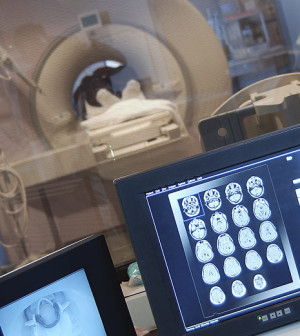 Here are some of the latest health and medical news developments, compiled by the editors of HealthDay:
Trump Takes Hair Growth Drug: Doctor
A prostate-related drug that promotes hair growth is among the medications Donald Trump takes for three ailments, his longtime physician Dr. Harold Bornstein told The New York Times.
Trump also takes antibiotics to control a skin condition called rosacea, a statin to lower elevated blood cholesterol and lipids, and a daily baby aspirin to reduce the risk of heart attack.
Overall, Trump is health and his medical care is "exactly up to date," Borenstein told The Times.
At age 70, Trump is the oldest person to become president.
White House officials declined to comment on the information provided by Bornstein, and refused to say whether he was still Trump's physician.
This is the first time it's been publicly revealed that Trump takes the prostate-related drug Propecia (finasteride) to grow scalp hair, and likely explains why he has a very low blood level of prostate specific antigen (PSA), a marker for prostate cancer, The Times reported.
Borenstein has been Trump's personal physician since 1980, but said he had had no contact with Trump since he became president, and that no one from Trump's White House staff has asked for copies of Trump's medical records for the last 36 years, or called to discuss them.
—–
Smokeless Tobacco Products Recalled
The threat of metal objects has prompted a recall of some varieties of Skoal, Copenhagen, Cope and Husky brand smokeless tobacco, the U.S. Food and Drug Administration says.
There have been eight consumer complaints about metal objects, some of them sharp, in cans of the smokeless tobacco products. No injuries have been reported, according to the FDA.
The agency said all the recalled products were produced at U.S. Smokeless Tobacco Company's facility in Franklin Park, Illinois, the Associated Press reported.
A list of the recalled products is on the FDA website, and customers who bought them can return them for a refund.
—–
Medical Groups Concerned Over Trump Immigration Ban
A group of leading U.S. medical groups has issued a statement expressing their concerns about President Donald Trump's immigration ban.
"As the world's leading organizations representing laboratory researchers, physician-scientists, clinicians, the nation's cancer centers, and patient advocates committed to improved care for patients with cancer and blood diseases, we express our deep concern about the administration's executive order that has denied U.S. entry to people who bring unique expertise to the practice of medicine and the conduct of cancer and biomedical research," the organizations said in a joint statement issued Wednesday.
The groups include the American Society of Hematology, the American Association for Cancer Research, the Association of American Cancer Institutes, the American Society for Radiation Oncology, the American Society of Pediatric Hematology/Oncology, and the LUNGevity Foundation.
"Our nation depends on the contributions of the greatest minds from around the world to maintain the high quality of our biomedical research enterprise and health care services," they wrote.
"Limiting the exchange of ideas, practices, and data across cultures has the potential to significantly retard scientific progress and adversely affect public health. Any loss of researchers and physicians will render the United States less competitive over time, and our traditionally strong research institutions and the patients they serve will be negatively affected," the statement warned.
The groups called on the Trump administration to "consider the negative impact of its executive order on our nation's ability to attract the world's best scientific and clinical talent to participate in the fight against cancer and blood diseases, irrespective of their country of origin. This includes those immigrants who are inspired by the opportunity to bring their scientific curiosity and intellect to our country."
​