Health Highlights: Feb. 18, 2011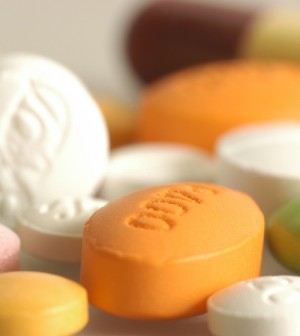 Here are some of the latest health and medical news developments, compiled by the editors of HealthDay:
Health Care Law Battle Moves to Budget Debate
Republican efforts to fight the new health care law have become part of the budget debate, with a proposal to block funds to implement the measure.
The scheme was brought forward by Rep. Denny Rehberg, R-Mont., who said the health care law was a budget-breaking overreach by the federal government. Democrats countered by saying the law has helped families, will create health care jobs and reduce the federal deficit, the Associated Press reported.
"It's a law designed by those who wish to control every health care decision made by health care providers and patients, by every employer and employee, by every family and individual," Rehberg said.
Killing the health care law would "put insurance companies back in charge, further demonstrating the (Republican) majority's special-interest priorities and hypocrisy on job creation and deficit reduction," said Rep. Rosa DeLauro, D-Conn., the AP reported.
—–
Migraine Caused TV Reporter's Stroke-Like Symptoms
Doctors say a migraine caused the stroke-like symptoms experienced by a TV reporter as she was doing a live report outside the Grammys.
The incident involving KCBS-TV reporter Serene Branson led to Internet speculation that she suffered a stroke. But after conducting a brain scan and doing blood work, doctors at the University of California, Los Angeles concluded that Branson suffered a type of migraine that can mimic symptoms of a stroke, the Associated Press reported.
In an interview with her TV station, Branson said she developed " a really bad headache" and had trouble reading her notes before the incident, but assumed she was just tired.
"A migraine is not just a headache. It's a complicated brain event," UCLA neurologist Dr. Andrew Charles, who examine Branson, told the AP.
—–
Plastic Surgeons Downplaying Breast Implant Cancer Risk, Group Says
A U.S. advocacy group wants the Food and Drug Administration to stop what it calls a misinformation campaign meant to downplay the cancer-related risks of breast implants.
The Public Citizen's Health Research Group is upset about advice given by the president of the American Society of Plastic Surgeons during an online seminar Feb. 3, The New York Times reported.
Dr. Phil Haeck said when talking with patients, plastic surgeons should refer to a rare type of cancer linked to breast implants as "a condition," and avoid using the words cancer, tumor, disease or malignancy.
On Jan. 26, the FDA announced that breast implants may be associated with a small but significant increase in anaplastic large-cell lymphoma (ALC).
Public Citizen took Haeck's remarks out of context and misconstrued them, according to a statement released by the American Society of Plastic Surgeons, The Times reported.
—–
Republicans Target Funding for Planned Parenthood
Members of Congress are fighting a battle over funding for Planned Parenthood, which offers contraception, medical services and abortions at 800 clinics across the United States.
A proposal to cut the entire $317 million program of aid for family planning is included in a spending bill expected to be passed by the Republican-controlled House of Representatives, The New York Times reported.
A proposed amendment to the bill would also forbid Planned Parenthood from receiving any federal money for any purpose.
But it's unlikely the Democrat-controlled Senate will agree to cut all funding for Planned Parenthood or broader federal aid for birth control that helps five million low-income women, Susan Cohen, director of governmental affairs for the Guttmacher Institute research organization, told The Times.
—–
Judge Asked to Clarify Health Care Law Ruling
A federal judge has been asked by the White House to clarify whether his recent ruling against the new health care law was meant to halt its implementation while appeals are heard.
On Jan. 31, Roger Vinson of the Federal District Court in Pensacola, Fla. ruled that the health care law's provision that most Americans must obtain health insurance was unconstitutional, and that the entire health care law was invalid, The New York Times reported.
Vinson suggestion that his ruling be regarded at the "functional equivalent" of an injunction has led to conflicting interpretations among federal government lawyers and those representing the 26 states challenging the health care law.
On Thursday, Justice Department lawyers asked Vinson to clarify that his ruling does not relieve states of their obligation to implement the requirements of the new health care law while appeals are filed and heard, The Times reported.
—–
​