Health Highlights: Feb. 16, 2010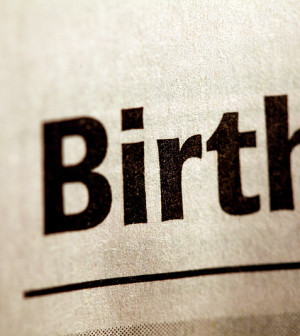 Here are some of the latest health and medical news developments, compiled by the editors of HealthDay:
Kellogg Told To Fix Sanitary Issues at Eggo Plant
Kellogg Co. has been told to fix sanitary violations at its Atlanta plant that were identified by inspectors investigating Listeria bacteria contamination of Eggo buttermilk waffles.
In a letter posted Tuesday on its Web site, the U.S. Food and Drug Administration said inspectors observed workers cleaning equipment with high-pressure water that splashed near raw food ingredients, Bloomberg news reported.
In addition, a cart with uncovered trash was seen within six inches of raw food materials, and a worker who touched his nose and moustache failed to re-wash or use sanitizer on his hands before returning to work.
The FDA inspection took place Oct. 22 through Oct. 29, 2009, about two months after the Georgia Department of Agriculture said it found Listeria in some Eggo buttermilk waffles, Bloomberg reported.
In the Jan. 27 letter, the FDA says Kellogg has 15 days to respond with specific corrective measures.
—–
Study Links Poverty, Gene Mutation, Breast Cancer Survival
Poverty may trigger a gene mutation that reduces a woman's chances of surviving breast cancer, U.K. researchers report.
They analyzed the level of mutation in the p53 gene in frozen tumor tissue samples from 246 women treated for breast cancer between 1997 and 2001. Women from poorer neighborhoods were more likely to have a p53 mutation and were less likely to have survived cancer-free, BBC News reported.
Normally, the p53 gene acts as a tumor suppressor. But the gene loses that ability when it mutates.
"This research makes a strong link between p53 and deprivation, and then between p53 mutation and (cancer) recurrence and death," study leader Dr. Lee Baker of Dundee University told BBC News. "As a social issue, it shows that if we lift people up the deprivation scale, they will be less likely to have problems with their p53 gene, and go on to develop breast cancer."
The study appears in the British Journal of Cancer.
—–
Traffic Pollution Accelerates Hardening of Arteries: Study
Living close to a freeway can speed hardening of arteries, says a new study of 1,483 people in Los Angeles.
Researchers found that the progression of artery wall thickening (atherosclerosis) in those who live within 328 feet of a freeway was twice as fast as in those who reside farther away from a freeway, the Los Angeles Times reported.
Atherosclerosis can lead to heart disease and stroke.
Study co-author Michael Jerrett, of UC Berkeley, said that "for the first time, we have shown that air pollution contributes to the early formation of heart disease, known as atherosclerosis, which is connected to nearly half the deaths in Western societies. . . . By controlling air pollution from traffic, we may see much larger benefits to public health than we previously thought."
The study appears this week in the journal PLoS One.
—–
Foot-Long Surgical Tool Left in Woman's Abdomen
A foot-long medical tool left inside a Czech woman's abdomen after an operation five months ago was finally removed this month.
Zdenka Kopeckova, 66, had complained repeatedly to her doctors about pain in her abdomen since she had gynecological surgery in September. Doctors recently discovered a spatula-like surgical instrument had been left inside the woman, the Associated Press reported.
The head of the clinic where Kopeckova had her surgery blamed the mistake on "a series of individual failures" and said four staff members had been punished.
The top official of the region that's in charge of the clinic apologized to Kopeckova and said the region plans to compensate her, the AP reported.
—–
Well-Being Highest in Western Cities, U.S. Survey Shows
Seeking a happier, healthier life? Go west, according to a new survey of more than 350,000 Americans. It finds that Rocky Mountain cities such as Boulder, Colo., or California towns like Santa Rosa have the highest concentrations of generally happy residents, USA Today reported.
The Gallup-HealthWays Well-Being Index, conducted in 2009, asked respondents to assess their finances, physical health, mental outlook, jobs and communities.
"Most of our highest-scoring cities are found out West and most of our lowest-scoring cities are in the South," Gallup-HealthWays research director Dan Witters told USA Today.
According to a news release from the pollsters, the Top 5 cities in terms of well-being are Boulder, Colo.; Holland, Mich; Honolulu, Hawaii; Provo, Utah; and Santa Rosa, Calif. The nation's capital, Washington, D.C., also made the Top 10, placing at number 8.
Most of the cities placing in the bottom 10 of the list of 162 medium- or large-sized cities were in regions facing tough economic conditions, such as the Alleghenies and the Rust Belt, USA Today said.
The survey found that people living in cities with over a million or more residents tended to report better well-being than those living in smaller centers, but residents of small cities (250,000 people or less) felt safer walking at night and were more likely to report having sufficient money for housing. Having a major university, large military base or a state Capitol also seemed to boost a city's well-being index, the pollsters said.
​