Health Highlights: Feb. 14, 2017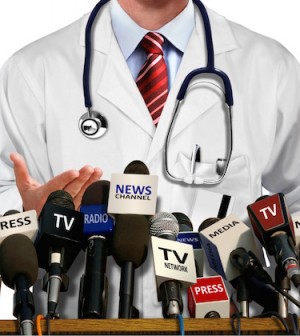 Here are some of the latest health and medical news developments, compiled by the editors of HealthDay:
Exhaust Fumes Leaking Into Ford Explorers
Hundreds of Ford Explorer owners in the United States have reported exhaust fumes entering the vehicle while they're driving, but the automaker has not issued a notice to customers.
In July 2016, the National Highway Safety Administration launched an investigation, citing 154 customer complaints about exhaust in 2011-15 Ford Explorers, CBS News reported.
However, that's increased to 450 complaints that also include 2016 and 2017 models, according to CBS News.
"In rare circumstances, there have been instances where customers detected an exhaust odor in Explorers," Ford told CBS News, and added that the problem "poses no safety risk."
However, Newport Beach police officer Brian McDowell suffered serious injuries when he passed out behind the wheel of his 2014 Ford Explorer police cruiser and crashed into a tree. He believes he passed out from exhaust fumes entering the vehicle and is suing Ford.
Last year, Ford settled a class action lawsuit filed in Florida, and another class action lawsuit filed in New Jersey against Ford is still pending, CBS News reported.
—–
Hugh Jackman Being Treated for Skin Cancer Again
Actor Hugh Jackman is undergoing treatment for skin cancer again.
He revealed on Twitter and Instagram that he is once again receiving treatment for basal cell carcinoma, the most common type of skin cancer. It's rarely fatal, CNN reported.
"Another basal cell carcinoma. Thanks to frequent body checks and amazing doctors, all is well. Looks worse with the dressing on than off. I swear! #wearsunscreen"
Jackman has previously been treated for basal cell carcinoma at least four times since 2013, according to CNN.
Basal cell carcinoma accounts for more than 80 percent of the 3.3 million skin cancer cases diagnosed every year in the United States, according to the American Cancer Society.
​