Health Highlights: Feb. 14, 2011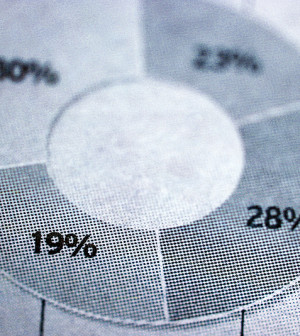 Here are some of the latest health and medical news developments, compiled by the editors of HealthDay:
Human DNA Discovered in Gonorrhea Bacteria
Scientists have found human DNA in the genome of gonorrhea bacteria.
The Northwestern University team said it's not clear how the human DNA got there or how it functions in Neisseria gonorrhoeae, the Los Angeles Times reported.
Their research, published in the American Society for Microbiology's online journal MBio, is the first to find a direct gene transfer from humans to a pathogenic bacterium.
The scientists said their discovery may help improve understanding about how pathogens and hosts might evolve simultaneously.
"If a bacterium has the ability to acquire DNA from its host it can take broad evolutionary steps that have the potential to influence the host-pathogen interaction and thus the course of the disease," study co-author Mark Anderson said in an e-mail to the Times.
—–
Bachelor Pads are Germ Havens: Study
Bachelors' homes contain 15 times the amount of bacteria found in the abodes of single women, according to a new study.
Researchers led by microbiologist Dr. Charles Gerba of the University of Arizona analyzed samples collected from coffee tables, TV remotes, nightstands and doorknobs in the homes of 30 bachelors and 30 bachelorettes. In the men's homes, germs called coliforms were found on 70 percent of coffee tables, 30 percent of TV remotes, 62 percent of nightstands and 13 percent of doorknobs, msnbc.com reported.
Coliforms were also present in the bachelorettes' homes, but were less common on coffee tables, TV remotes and nightstands. However, coliform was more common on door knobs at single women's homes (33 percent).
Coliforms are found in the feces of warm-blooded animals and act as indictors that surfaces may also harbor cold and flu viruses and other germs known to cause diarrhea, msnbc.com reported.
Gerba speculated that coliforms might make it to men's coffee tables if they habitually placed their feet on the table without removing their shoes. The soles of most people's shoes will pick up coliform bacteria through daily use, he said.
The study was sponsored by Clorox.
—–
Giffords Mouthing Words to Songs, Speaks on Phone
Showing ongoing progress in her efforts to relearn how to speak, Representative Gabrielle Giffords is mouthing words and lip-synching to songs. She also talked briefly Sunday by telephone to her brother-in-law in space.
The 40-year-old Arizona congresswomen was shot in the head in an assassination attempt Jan. 8 while she hosted a constituent event in Tucson.
With help from friends and family, Giffords has been mouthing the lyrics to the songs "Twinkle, Twinkle, Little Star" and "I Can't Give You Anything but Love, Baby," The New York Times reported.
She was also videotaped mouthing the words to "Happy Birthday to You," as a surprise for husband and astronaut Mark Kelly, who is celebrating his birthday this month.
"It's not like shes speaking the way she spoke, but she is vocalizing and making progress every day," Pia Carusone, Giffords' chief of staff, told The Times. "She's working very hard. She's determined. It's a tight schedule. A copy of it is hanging on her door."
On Sunday afternoon, Mark Kelly put his wife on the phone to talk to his twin brother and fellow astronaut Scott aboard the International Space Station.
"She said, 'Hi, I'm good,' " Carusone told The Times.
Giffords' aides conduct bedside briefings to update her about events such as the revolution in Egypt.
"We tell her everything that's going on," said Carusone, who added: "Don't get the idea she's speaking in paragraphs, but she definitely understands what we're saying and she's verbalizing."
—–
Elizabeth Taylor Likely to Spend a Few More Days in Hospital
Elizabeth Taylor will likely have to spend another few days in hospital for treatment of congestive heart failure, according to her spokeswoman.
Over the weekend, the 78-year-old Oscar-winning actress was resting comfortably and received family and friends in her room at Cedars-Sinai Medical Center, said Sally Morrison, the Associated Press reported.
Tayler, who revealed in 2004 that she had congestive heart failure, was admitted to the hospital late last week.
"At this state, with her history, they're going to want to keep her in for a while just to make sure they've fixed what they needed to fix," said Morrison, the AP reported.
—–
​