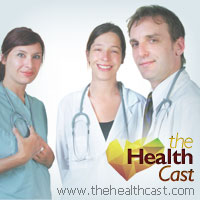 Here are some of the latest health and medical news developments, compiled by the editors of HealthDay:
Uncle Ben's Infused Rice Products Recalled
Five- and 25-pound bags of Uncle Ben's Infused Rice products have been recalled because some people developed mild flushing and rash after eating the Mexican flavor product, Mars Foodservices U.S. said Sunday.
The voluntary recall covers: Uncle Ben's Infused Rice Roasted Chicken Flavor (5 and 25-lbs.), Uncle Ben's Infused Rice Garlic & Butter Flavor (5-lbs.), Uncle Ben's Infused Rice Mexican Flavor (5 and 25-lbs.), Uncle Ben's Infused Rice Pilaf (5-lbs.), Uncle Ben's Infused Rice Saffron Flavor (5-lbs.), Uncle Ben's Infused Rice Cheese Flavor (5-lbs.), and Uncle Ben's Infused Rice Spanish Flavor (25-lbs.)
For more information, contact Mars Foodservices at 1-800-432-2331. The company said that it's working with the U.S. Food and Drug Administration to investigate the matter.
The recall does not involve Uncle Ben's ready-to-heat, boxed, bag or cup products sold in supermarkets or other retail outlets. The recalled Foodservices products are manufactured separately and sold through wholesale distribution networks.
—–
Millions of Pounds of Meat Recalled by California Company
A California company is recalling nearly 9 million pounds of meat that federal officials say came from "diseased and unsound animals" and is classified as a high health risk.
Rancho Feeding Corp. processed the meat without proper inspections and it is considered unfit for human consumption, according to information on the website of the Department of Agriculture's Food Safety and Inspection Service, NBC News reported.
The recalled meat was produced from Jan. 1, 2013 through Jan. 7 2014 and shipped to distribution and retail centers in California, Florida and Texas. It includes beef products such as carcasses, bones, feet, blood, heads, lips, cheeks, tongues, "Mountain Oysters" and "Sweet Breads," the agency said.
Officials did not specify the possible health risks posed by the recalled meat and said there were no reported cases of illness. An initial recall notice for nearly 42,000 pounds of meat produced by the Rancho Feeding Corp. was issued Jan. 13 of this year, NBC News reported.
—–
Children's Health Insurance Problem Fixed: CMS
A registration problem that left some Medicaid-eligible children without health insurance has been remedied, according to federal officials.
Medicaid-eligible children cannot get coverage under subsidized family plans bought through the federal online insurance markets. Some youngsters had no coverage until their Medicaid eligibility was assessed, while others who did not quality for Medicaid still couldn't get coverage under their parents' plans, the Associated Press reported.
On Friday, the Centers for Medicare and Medicaid Services said people can now use the HealthCare.gov website to report if a child was denied coverage and to get the child added to a subsidized plan.
In addition, the CMS said that consumers can now easily correct errors in their records, such as a wrong Social Security number or birthday, the AP reported.