Health Highlights: Feb. 1, 2010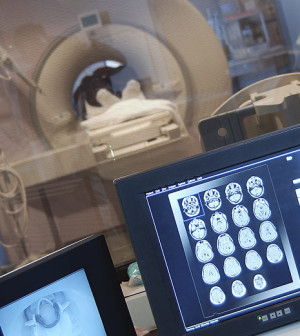 Here are some of the latest health and medical news developments, compiled by the editors of HealthDay:
Anti-HIV Drugs Carry Risk of Liver Problems: FDA
The anti-HIV drugs Videx and Videx EC can trigger a rare but serious liver complication that can cause severe bleeding or death, says the U.S. Food and Drug Administration.
The agency said there have been 42 reports of patients suffering this type of complication, and four patients taking the drugs have died from liver failure or hemorrhaging, Dow Jones Newswires reported.
The drugs' labels have been revised to warn patients about the potential threat of the drug, which slows the growth of HIV, the virus that causes AIDS. For certain patients with HIV, the benefits of the drugs outweigh the risks, according to the FDA.
"The decision to use this drug, however, must be made on an individual basis between the treating physician and the patient," the FDA said in an advisory to health care professionals, Dow Jones reported.
Videx, marketed by Bristol-Myers Squibb Co., is also sold under the generic name didanosine.
—–
Enzyme's Structure Could Lead to New HIV Treatments
Scientists have revealed the structure of an enzyme used by HIV to copy its genetic information into a person's DNA.
This discovery about integrase could lead to better treatments for people infected with HIV, the virus that causes AIDS, CBC News reported.
The study by the American and British scientists appears in the journal Nature.
"Despite initially painstakingly slow progress and many failed attempts, we did not give up and our effort was finally rewarded," lead author Peter Cherepanov, of Imperial College London, said in a news release, CBC News reported.
—–
Healthy Older Adults Require Less Sleep: Study
Healthy older adults require less sleep and are less likely to feel tired during the day than younger adults, according to a new study.
British researchers looked at 110 healthy adults with no sleep disorders or complaints and found that adults ages 66 to 83 slept about 20 minutes less per night than middle-aged adults ages 40 to 55, who slept 23 minutes less than young adults ages 20 to 30, Agence France Presse reported.
The older adults also woke up more often during the night and spent more time awake after initial sleep onset, the study found.
Even though older adults spent less time asleep and slept less deeply, they were less likely to need a nap during the day than younger adults, said the University of Surrey researchers, AFP reported.
The study appears in the journal Sleep.
—–
Vitamin D Protects Against Crohn's Disease
Vitamin D may protect against Crohn's disease, according to Canadian researchers.
They found that vitamin D acts on two genes — defensin 2 and NOD2 — that have been linked to Crohn's disease, an autoimmune disorder that affects the intestines, United Press International reported.
"Our data suggests, for the first time, that vitamin D deficiency can contribute to Crohn's disease," study leader Dr. John White, of McGill University in Montreal, said in a news release.
He suggested that siblings of patients with Crohn's disease who haven't yet developed the condition should make sure they consume adequate amounts of vitamin D, UPI reported.
"It's something that's easy to do, because they can simply go to a pharmacy and buy vitamin D supplements," White said.
The study appears in the Journal of Biological Chemistry.
​