Health Highlights: Dec. 7, 2009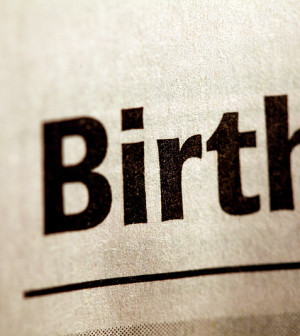 Here are some of the latest health and medical news developments, compiled by the editors of HealthDay:
FDA Issues CT Scan Safety Guidelines
Interim recommendations to address concerns about patients receiving excess radiation exposure during CT perfusion imaging were released Monday by the U.S. Food and Drug Administration.
In October, the agency learned of 206 brain scan patients exposed to excess radiation at Cedars-Sinai Medical Center in Los Angeles over an 18-month period. Follow-up investigation revealed at least 50 more patients exposed to levels of radiation up to eight times higher than expected during CT perfusion scans. The cases involved CT machines made by more than one manufacturer.
Some patients exposed to excess radiation suffered hair loss or skin redness. High doses of radiation can cause cataracts and increase the risk of some types of cancer, the FDA said.
The agency's interim recommendations for imaging centers, radiologists and radiologic technologists are meant to help prevent more cases of excess patient exposure. The recommendations apply to all CT perfusion images, including brain and heart, because they use similar procedures and protocols.
The FDA recommends that:
Facilities assess whether patients who underwent CT perfusion scans received excess radiation.
Facilities review their radiation dosing protocols for all CT perfusion studies to ensure that the correct dosing is planned for each study.
Facilities implement quality control procedures to ensure that dosing protocols are followed every time and that the planned amount of radiation is administered.
Radiologic technologists check the CT scanner display panel before performing a study to make sure the amount of radiation to be delivered is at the appropriate level for the individual patient.
If more than one study is performed on a patient during one imaging session, practitioners should adjust the dose of radiation so it is appropriate for each study.
—–
Missing DNA Linked to Childhood Obesity: Study
Missing DNA may be linked to obesity in some children, according to British researchers.
They analyzed the DNA of 300 extremely obese children (220 pounds by age 10) and pinpointed a deletion on chromosome 16 that occurs in less than 1 percent of about 1,200 severely obese children, the Associated Press reported.
This deletion means the children lack a gene that the brain needs to respond to the appetite-controlling hormone leptin, said study co-leader Dr. Sadaf Farooqi of Cambridge University.
Children with this deletion "have a very strong drive to eat," and they're "very, very hungry, they always want to eat," Farooqi said, the AP reported.
The study appears online in the journal Nature.
—–
Robotic Hamster Toy May Be Unsafe: Consumer Group
Popular robotic hamster toys contain higher-than-permitted levels of the chemical antimony, which can pose a health threat, says the San Francisco-based consumer group Good Guide.
The group found antimony on the hair (93 parts per million) and nose (106 ppm) of a Zhu Zhu Pets hamster called Mr. Squiggles, the Associated Press reported. The allowable level is 60 ppm.
Zhu Zhu Pets, one of this holiday season's must-have toys, are aimed at 3- to 10-year-olds. The products are safe and have passed rigorous testing, said toy maker Cepia LLC of St. Louis.
"I have been in the toy industry for more than 35 years, and being a father of children myself, I would never allow any substandard or unsafe product to hit the shelves," Cepia CEO Russ Hornsby said in a news release, the AP reported.
On Monday, the U.S. Consumer Product Safety Commission said it had opened an investigation into Zhu Zhu Pets.
"CPSC is looking into the Zhu Zhu pet toy and we will complete our review swiftly. With new safety measures in place for children and toy recalls down from previous years, consumers can have greater confidence when shopping this year and in the CPSC," the agency said in a statement.
—–
10 Million Slim-Fast Drinks Recalled
Possible bacterial contamination has prompted a recall of 10 million cans of Slim-Fast ready-to-drink meal replacements in the United States and Canada.
The products may be contaminated with Bacilus cereus, which can cause vomiting or diarrhea. But the likelihood of a serious reaction to the bacteria in the Slim-Fast drinks is remote, CBS News reported.
The recall includes cans sold individually or in cartons containing four, six or 12 cans that are 11 ounces each.
No other Slim-Fast products, such as meal and snack bars or powdered shakes, are involved in the recall, CBS News reported.
U.S. Food and Drug Administration spokeswoman Rita Chappelle said the recall affects 10 million cans distributed in the United States. Unilever, the maker of Slim-Fast, said Friday that it is still in the process of identifying and correcting the production problem that led to the possible contamination at the company's production facility in Covington, Tenn., CNN reported.
For more on the recall, visit the FDA.
​