Health Highlights: Dec. 5, 2012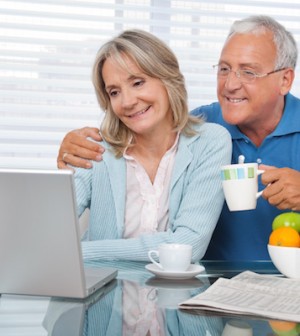 Here are some of the latest health and medical news developments, compiled by the editors of HealthDay:
Study Questions Use of Coated Aspirin
Coating on aspirin may interfere with the way the drug is absorbed by the body, which may explain why some people appear to be resistant to its heart attack and stroke prevention benefits, a new study says.
It's long been suggested that between five and 40 percent of people may be "aspirin resistant." But some prominent doctors have challenged that belief, The New York Times reported.
In this University of Pennsylvania study, researchers say they did not find a single case of true aspirin resistance in any of the 400 people they examined. Instead, they concluded that a stomach-protective coating used on some types of aspirin interfere with the way the drug enters the body, which makes it appear that the drug is ineffective.
The study was published Tuesday in the journal Circulation.
The findings "question the value of coated, low-dose aspirin," Dr. Garret FitzGerald, chairman of pharmacology at the University of Pennsylvania and one of the study's authors, said in a statement accompanying the article, The Times reported.
"This product adds cost to treatment, without any clear benefit. Indeed, it may lead to the false diagnosis of aspirin resistance and the failure to provide patients with an effective therapy," he added.
—–
New Decongestant Can't be Used to Make Meth: Company
A St. Louis company that makes a new pseudoephedrine-based decongestant says the drug cannot be used to make methamphetamine.
Highland Pharmaceuticals spent years developing the form of pseudoephedrine used in its decongestant called Zephrex-D, company spokeswoman Emilie Dolan told the Associated Press.
The product, which is being sold at several pharmacies in the St. Louis area, is being reviewed by the federal Drug Enforcement Agency.
Pseudoephedrine, which can be found in cold and allergy pills, is a vital component in most meth recipes, the AP reported.
—–
Dick Cheney Writing Book About Heart Disease
Former U.S. Vice President Dick Cheney is writing a book about his long history of heart disease and the medical advances that have helped keep him alive.
Cheney, 71, is collaborating on the book with his daughter Liz Cheney and his cardiologist Dr. Jonathan Reiner. Publication is scheduled for next fall, the Associated Press reported.
The currently untitled book is being published by Scribner, an imprint of Simon & Schuster.
Cheney suffered his first heart attack when he was 37. Over the next 30 years he had four more heart attacks. In 2010, he had a battery-powered device installed to help his heart pump blood and in March 2012 he had a heart transplant.
​