Health Highlights: Dec. 31, 2019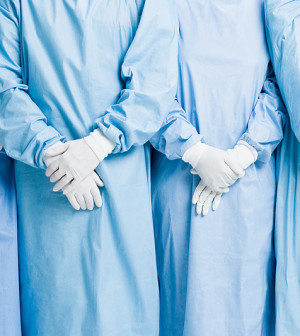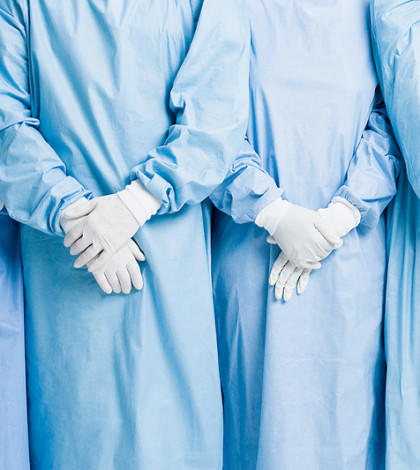 Here are some of the latest health and medical news developments, compiled by the editors of HealthDay:
Bernie Sanders' Health Fine for Presidency, His Doctors Say
Would-be Democratic presidential nominee Bernie Sanders experienced "modest heart muscle damage" after a heart attack in October but has recovered well and can continue in his presidential campaign "without limitation," according to a joint letter released Monday by his primary care physician and two cardiologists.
The 78-year-old Vermont senator "is currently entirely asymptomatic, his heart function is stable and well-preserved, his blood pressure and heart rate are in optimal ranges,"Dr. Martin LeWinter, attending cardiologist at the University of Vermont Medical Center wrote, NBC News reported.
Sanders is the oldest candidate in the 2020 presidential race. Following his heart attack, he vowed to released his medical records by the end of 2019.
In a separate letter, Dr. Brian Monahan, the congressional attending physician in Washington, DC, said that Sanders' health has improved so much recently that he can stop taking a blood thinner and beta blocker prescribed after the heart attack.
"Your heart muscle strength has improved. You have never had symptoms of congestive heart failure," Monahan wrote in a letter to Sanders. "The heart chamber sizes, wall thickness, estimated pressures, and heart valves are normal."
According to Monahan, Sanders performed very well on cardiac treadmill tests with "a maximal level of exertion to 92% of your predicted heart rate without any evidence of reduced blood flow to your heart or symptoms limiting your exercise performance."
"Your overall test performance was rated above average compared to a reference population of the same age. The cardiac exercise physiologist who evaluated your results determined that you are fit to resume vigorous activity without limitation," Monahan wrote. "You are in good health currently and you have been engaging vigorously in the rigors of your campaign, travel, and other scheduled activities without any limitation."
—–
Chinese Scientist Who Made Gene-Edited Babies Claim Sentenced to Prison Time
The Chinese scientist who had claimed he had created the first genetically edited babies in the world was sentenced to three years in prison for his research, the Chinese government said Monday.
Convicted of practicing medicine without a license, He Jiankui was also fined $430,000, the Associated Press reported.
Two other researchers who had been involved in the work received lesser sentences and fines, according to Xinhua News Agency.
Court documents stated that the three had not obtained qualification as doctors, pursued fame and profits, violated Chinese regulations on scientific research and fabricated ethical review documents, the news agency added. All three defendants pleaded guilty, Xinhua reported.
When He announced in November 2018 that he had genetically altered the embryos of two twin girls to help them resist the AIDS virus, it sent shock waves through the scientific community and reignited a debate over the ethics of human gene editing.
The United States forbids editing embryos, with the exception of doing so for medical research.
—–
Rep. John Lewis to Be Treated for Advanced Pancreatic Cancer
Rep. John Lewis, a towering icon of the civil rights movement, announced Sunday that he will begin receiving treatment for stage 4 pancreatic cancer.
The 79-year-old said he was diagnosed during a "routine medical visit and subsequent tests."
"While I am clear-eyed about the prognosis, doctors have told me that recent medical advances have made this type of cancer treatable in many cases, that treatment options are no longer as debilitating as they once were, and that I have a fighting chance," Lewis said in a statement.
One oncologist agreed that there are now better treatments available for the often deadly disease.
"Pancreatic cancer is a cancer that is often "silent." The symptoms can be subtle, and routine blood work may trigger an alarm," said Dr. Sanjay Reddy, an assistant professor in the department of surgical oncology at Fox Chase Cancer Center in Philadelphia.
"In the case of Rep. John Lewis, it was at a routine visit, per the report, that his condition was discovered," Reddy added in a statement. "One of the most important things to understand is that there are treatment options available. Even for those battling with stage 4 cancer… Through family support, medical advances and self-determination, we can control this disease and provide good quality of life."
Lewis, a Democrat who has served Georgia's 5th Congressional District since 1987, referred to the various battles he has faced throughout his career.
"I have been in some kind of fight — for freedom, equality, basic human rights — for nearly my entire life. I have never faced a fight quite like the one I have now," he said.
Following his announcement, there was an outpouring of support for him online, including a tweet from former President Barack Obama.
"If there's one thing I love about @RepJohnLewis, it's his incomparable will to fight," Obama said. "I know he's got a lot more of that left in him. Praying for you, my friend."
—–
Samoa Ends State of Emergency Over Measles
Slowing infection rates and a surge in vaccinations have prompted the South Pacific island of Samoa to end a six-week state of emergency over a measles outbreak, the BBC reported Sunday.
Over 5,600 people were infected with highly contagious measles and 81 died — many of the fatalities were babies and young children.
According to the BBC, Samoa is home to 200,000 and had rates of measles vaccination that were much lower than those of neighboring countries.
But a massive immunization drive conducted earlier this month has lifted the number of Samoans now vaccinated against measles to 95%. At the same time, schools were closed, travel and public gatherings restricted and people who had not been vaccinated had red flags planted outside their residences.
According to the BBC, anti-vaccination trends began to spread in Samoa after the deaths of two children in 2018. At the time, people attributed the deaths to the children's recent vaccination with the measles, mumps and rubella (MMR) vaccine. But it was later proven that the deaths had been caused by nurses who erroneously mixed the vaccine with muscle relaxant rather than water.
The children's tragic deaths were then exploited by "anti-vaxxer" campaigners who raised fears among Samoans about the safety of vaccines, the BBC said.
​