Health Highlights: Dec. 30, 2009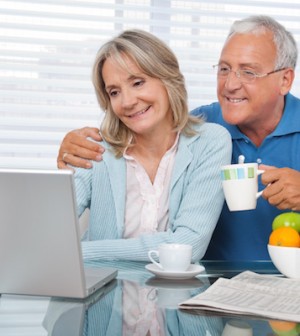 Here are some of the latest health and medical news developments, compiled by the editors of HealthDay:
FDA to Tighten Standards on Human Trials
Makers of medical devices will face tougher approval standards under new guidelines being developed by the U.S. Food and Drug Administration.
In the face of two studies critical of the FDA's approval processes, an agency official told The New York Times that it will urge manufacturers to develop well-defined targets for their trials on humans and measure them more closely.
Dr. Jeffrey Shuren, acting director of the Center for Devices and Radiological Health, told The Times that in late 2007 the agency started making improvements, which included a checklist for gauging the scientific merits of manufacturers' proposed designs. But he said he expects the agency will put out guidelines in the next year with explicit expectations regarding the scientific data that manufacturers present in clinical studies.
His comments preceded Tuesday's release of two studies that found the approval processes for high-risk heart devices such as coronary stents, pacemakers and implanted defibrillators suffered from a lack of high-quality data. Both studies reviewed clinical trials submitted for FDA approval from 2000 to 2007.
One study was conducted by the FDA and researchers from the Beth Israel Deaconess Medical Center in Boston. The other, published in The Journal of the American Medical Association, was led by researchers at the University of California, San Francisco.
The FDA-led study found enough problems with the quality of data submitted to warrant making policy changes, Shuren said. "It is not acceptable, and that is the reason we are making the changes in the program we are making," he told The Times.
—–
U.S. Cocaine Laced With Deadly Horse Drug
Cocaine users in the United States may also be ingesting a dangerous drug used to deworm horses, San Francisco health officials say.
The drug, levamisole, can amplify cocaine's effect, but it also reduces white blood cells in humans. Levamisole has killed at least one cocaine user in New Mexico, according to the Centers for Disease Control and Prevention, and it has sickened at least eight in San Francisco. Symptoms include fever, oral and anal sores and virulent infections, United Press International reported.
Not everyone exposed to the drug becomes sick, however. The San Francisco Chronicle noted that 90 percent of 200 people who tested positive for cocaine also tested positive for levamisole in a recent study.
"The big question we have right now is, if 90 percent of cocaine users in San Francisco are positive for levamisole and are being exposed to this compound, then why aren't 90 percent of them in the emergency room with these side effects?" said Kara Lynch, associate head of the chemistry and toxicology lab at San Francisco General.
—–
N.H. Woman Swallowed Anthrax, Perhaps From Drum

Health experts suspect a rare gastrointestinal anthrax case may be linked to a recent drumming circle in New Hampshire.
The New Hampshire woman who was stricken with the potentially fatal illness may have swallowed spores released into the air during a drumming exhibition she attended Dec. 4 at the United Campus Ministry center in Durham, the Associated Press reported.
An investigation revealed anthrax spores on two of the hide-covered drums, leading officials to shut down the center this week. After also finding spores on an electrical outlet, officials on Tuesday said antibiotics and vaccines would be available to 60 people who attended the drum circle and another 20 University of New Hampshire students who lived in the building or worked there.
Some health officials are calling this the first case of gastrointestinal anthrax in the United States, but the Centers for Disease Control and Prevention has not confirmed that, the AP said.
One theory is that the woman ingested airborne spores propelled from a drum's animal-hide covering. "This was a wild type of anthrax that is found ubiquitously in our environment," said Dr. Elizabeth Talbot, an adviser to the state's public health division. "It can become stirred up or agitated to a place where it briefly suspends in the air, and this patient likely contacted it on her fingers and introduced it into her mouth or inhaled a … spore into her mouth and then swallowed it," she said.
Two other recent U.S. anthrax cases involved hide-covered African drums, but in those instances the spores were inhaled or permeated the skin.
—–
Antibody Destroys Prostate Cancer: Study

Researchers have discovered an antibody that seeks out and abolishes prostate cancer cells in mice, even in advanced stages, a finding with potential for treatment of the disease in men, says the University of Pennsylvania research team.
The antibody, known as F77, was able to bond with cancerous prostate tissues and cells, even androgen-independent cancer cells, which are seen in incurable prostate cancer, Agence France-Presse reported. But it didn't target normal tissues or tissues in other parts of the body, the researchers said.
The five-year survival rate for metastatic prostate cancer is currently 34 percent, they said in the study, which is published in the Proceedings of the National Academy of Science.
The antibody "shows promising potential for diagnosis and treatment of prostate cancer, especially for androgen-independent metastatic prostate cancer," which often spreads to the bones and is difficult to treat, they wrote.
Prostate cancer kills 500,000 men a year worldwide, according to the World Health Organization.
​