Health Highlights: Dec. 12, 2012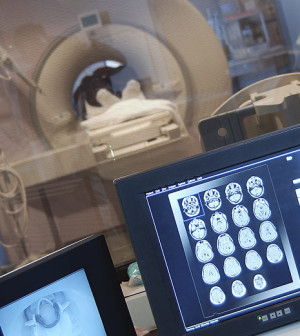 Here are some of the latest health and medical news developments, compiled by the editors of HealthDay:
Mandela Making Progress in Recovery: Officials
Nelson Mandela "has made progress" in his recovery from a lung infection, South Africa officials said Wednesday.
On Saturday, the 94-year-old former president of South Africa and Nobel Peace Prize winner was taken to a military hospital near Pretoria.
"Doctors attending to former President Mandela have reported that he has made progress during the past 24 hours and they are satisfied with the way he is responding to treatment," presidential spokesman Mac Maharaj said in a statement, the Associated Press reported.
No further details were offered in the statement, issued by current President Jacob Zuma's office.
In January 2011, Mandela was admitted to hospital for an acute respiratory infection. He has a history of lung problems, the AP reported.
—–
Fish Mislabeling a Common Problem: Study
A new study says that more than one-third of fish sold at stores and restaurants in New York City is mislabeled.
Researchers with the conservation group Oceana conducted DNA tests on 150 samples of fresh fish from 81 establishments in the city and found that 39 percent of them were mislabeled, The New York Times reported.
In some cases, cheaper types of fish were labeled as more expensive types of fish. The study also identified public health concerns. For example, 13 types of fish, including tilefish, were identified as red snapper. Mercury levels in tilefish are so high that the U.S. Food and Drug Administration says that this type of fish should not be eaten by pregnant or nursing women and young children.
The researchers also found that 94 percent of fish sold as white tuna was not tuna at all. In many cases it was actually a fish known as snake mackerel, or escolar, which contains a toxin that can cause severe diarrhea if a person eats more than a few ounces of the fish, The Times reported.
These new findings are similar to previous studies conducted by Oceana in Los Angeles, Boston and Miami, where 55, 48 and 31 percent of fish samples, respectively, were mislabeled.
—–
Childhood Obesity Rates Decline in Some U.S. Cities: Report
In a reversal of a decades-long trend, childhood obesity rates are declining in several American cities, according to a new study.
For example, New York City had a 5.5 percent decline in the number of obese schoolchildren from 2007 to 2011, and rates fell five percent in Philadelphia and three percent in Los Angeles, The New York Times reported.
There were also decreases in childhood obesity in smaller cities such as Anchorage, Alaska and Kearney, Neb. There was also a drop among white students in Mississippi, according to the report by the Robert Wood Johnson Foundation.
It's not clear what is behind the fall in childhood obesity rates in some cities. The researchers suggested it may be an early sign of a national shift that's apparent only in cities that routinely measure the height and weight of schoolchildren, The Times reported.
"It's been nothing but bad news for 30 years, so the fact that we have any good news is a big story," said Dr. Thomas Farley, New York City's health commissioner.
—–
​