Health Highlights: Dec. 10, 2012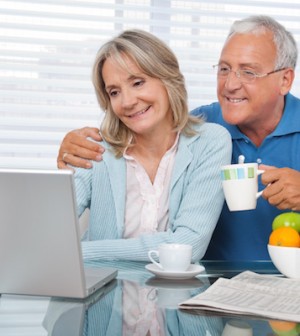 Here are some of the latest health and medical news developments, compiled by the editors of HealthDay:
Ex-President George H.W. Bush Still in Hospital
More than two weeks after being admitted to a Houston hospital for treatment of a bronchitis-related cough, former President George H.W. Bush continues to improve and is in stable condition.
Doctors are being cautious with Bush's care and have provided no timeline for when he will be discharged, Methodist Hospital spokesman George Kovacik said Saturday, the Associated Press reported.
Bush, 88, was admitted to the hospital the day after Thanksgiving. The same illness led to a weeklong hospitalization earlier in November.
The former president and his wife Barbara have homes in Houston and Kennebunkport, Maine, the AP reported.
—–
Iron Supplements May Reduce Behavioral Woes in Low Birth Weight Kids: Study
A new study says that iron supplements may help protect slightly underweight newborns from behavioral problems associated with low birth weight, such as attention deficit hyperactivity disorder (ADHD).
Swedish researchers looked at 285 infants who were born with a "marginally low" birth weight (between 4.4 to 5.5 pounds) and randomly assigned to receive either 0, 1 or 2 milligrams per kilogram per day of iron supplements from six weeks to six months of age, CBS News reported.
The children were assessed when they were 3.5 years old. Signs of behavioral problems were detected in nearly 13 percent of those who took no iron supplements, compared with less than three percent of those who took 1- or 2-milligram daily doses of iron supplements.
"The study suggests a causal relation between infant iron deficiency and later behavioral problems," wrote Dr. Magnus Domellof, a researcher from Umea University in Sweden, and colleagues. They concluded that early iron supplementation for otherwise healthy, marginally low birth weight infants could provide long-term health benefits, CBS News reported.
The study was published online Dec. 10 in the journal Pediatrics.
—–
Dying Girl Saved by Experimental Cancer Treatment
A 6-year-old girl dying of leukemia was saved by an experimental treatment in which disabled HIV was used to reprogram her immune system genetically to kill cancer cells. HIV is the virus that causes AIDS.
The procedure on Emma Whitehead was conducted at the Children's Hospital of Philadelphia in April. She had relapsed twice after chemotherapy and doctors could offer no more treatment options for her acute lymphoblastic leukemia, The New York Times reported.
However, Emma's parents sought the experimental treatment, which had never before been tried in a child or in anyone with Emma's type of leukemia. She was cancer-free after the treatment and seven months later is still in remission.
Emma is the first child and one of the first people in which their immune system has been given the lasting ability to fight cancer, The Times reported.
The doctors who treated Emma presented their results in Atlanta Sunday and Monday at the annual meeting of the American Society of Hematology.
—–
South Africa's Nelson Mandela Hospitalized
Nelson Mandela, the first black president of once white-ruled South Africa, was admitted to a military hospital Saturday for medical tests. But the nation's president said there was "no cause for alarm" over the 94-year-old Nobel Peace Prize winner's health, the Associated Press reported.
A statement issued on behalf of President Jacob Zuma said that Mandela was doing well and was receiving medical care "consistent for his age." The statement provided no other details, the AP said.
Mandela, who spent 27 years in prison for fighting the racist white rule system known as apartheid, became South Africa's first black president in 1994 and served one five-year term. He later retired from public life, and last made a public appearance in 2010 when South Africa hosted the World Cup soccer tournament, the news service reported.
Mandela was hospitalized for a night in February for minor diagnostic surgery for an abdominal complaint. In January 2011, he was admitted to a Johannesburg hospital for a respiratory infection. He was released several days later, the AP reported.
During his years of imprisonment he contracted tuberculosis.
—–
​