Health Highlights: Aug. 9, 2013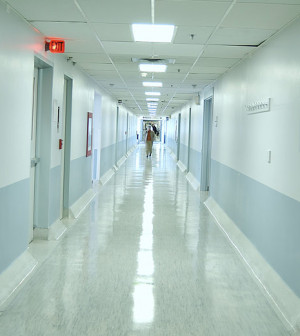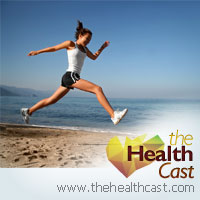 Here are some of the latest health and medical news developments, compiled by the editors of HealthDay:
Dogs May Help Improve Ovarian Cancer Detection
Researchers are unleashing dog power in an effort to develop a new way to detect ovarian cancer.
Three dogs are being trained to try to sniff out a signature chemical that indicates the presence of the cancer. If the dogs can pinpoint such a chemical, scientists will try to create an electronic sensor to identify the same chemical, the Associated Press reported.
The dogs are being trained at the University of Pennsylvania's Working Dog Center, using blood and tissue samples donated by ovarian cancer patients.
"Because if the dogs can do it, then the question is, Can our analytical instrumentation do it? We think we can," George Preti, an organic chemist at the Monell Chemical Senses Center, told the AP.
Ovarian cancer is particularly deadly because it's often not discovered until it has reached an advanced stage. More than 20,000 Americans are diagnosed with the disease each year.
Previous research has found that early-stage ovarian cancer alters odorous compounds in the body and that dogs can identify bladder cancer by smelling patients' urine, the AP reported.
—–
Camels May be Source of Mideast Respiratory Virus: Study
Camels could be the source of a new and deadly respiratory virus centered in the Mideast, according to a new study.
Scientists have been trying to determine the origins of the Mideast respiratory syndrome coronavirus (MERS-CoV). Some of the patients infected with the virus reported contact with cattle, goats and camels, so the international team of researchers analyzed blood samples from various animals, Time reported.
Antibodies to MERS-CoV were found in blood samples from all 50 camels tested in Oman, which neighbors Saudi Arabia, where the first human cases of the respiratory illness were identified.
The findings were published in the journal Lancet Infectious Diseases.
As of last week, a total of 94 people had been infected and 46 people had died from the virus, according to the World Health Organization.
"As new human cases of MERS-CoV continue to emerge, without any clues about the sources of infection except for people who caught it from other patients, these new results suggest that dromedary camels may be one reservoir of the virus that is causing MERS-CoV in humans. Dromedary camels are a popular animal species in the Middle East, where they are used for racing, and also for meat and milk, so there are different types of contact of humans with these animals that could lead to transmission of a virus," the researchers said in a news release, Time reported.
—–
New Malaria Vaccine Shows Promise
A first-of-its kind vaccine against malaria showed promise in a small study, researchers reported Thursday, but larger clinical trials will be needed to prove that it's effective.
The PfSPZ vaccine prevented malaria infection in all six volunteers who received the maximum five doses in the early-stage clinical trial, and it protected six of the nine volunteers who received four doses. Five of six unvaccinated volunteers became infected with the disease, NBC News reported.
That level of protection is the highest seen so far in any malaria vaccine trial. The findings, from a team of U.S. government, academic and private researchers, were published Thursday in the journal Science.
The clinical trial was conducted at the National Institute of Allergy and Infectious Diseases. The results are "an important proof-of-concept that a very high degree of efficacy can be attained by this product," but there "is a lot more work to be done," said NIAID Director Dr. Anthony Fauci, according to NBC News.
"The critical question is how long does this immunity last," Fauci added.
Study participants were exposed to malaria infection through the bites of infected mosquitoes about three weeks after receiving the last dose of vaccine. Those who developed malaria were promptly treated with antimalarial drugs, NBC News reported.
"We don't know yet whether this is going to be durable protection," Fauci said.
In 2010, malaria infected about 200 million people worldwide and caused as many as 1.24 million deaths, mostly in children.
—–
Large Rise in ER Visits Linked to Illicit Use of CNS Stimulants: Report
The number of young adults treated at U.S. emergency departments for the illicit use of drugs called central nervous system stimulants rose 300 percent between 2005 and 2011, from about 5,600 to nearly 23,000, a U.S. government study released Thursday reports.
About 30 percent of those visits by adults aged 18 to 34 also involved alcohol, according to the Substance Abuse and Mental Health Services Administration (SAMHSA).
The CNS stimulants in the study included: prescription drugs, such as those used to treat attention deficit-hyperactivity disorder; other prescription medications, such as benzphetamine and modafinil; and over-the-counter products containing stimulants. Illegal stimulant drugs like methamphetamine were not included in the study.
Illicit use of CNS prescription drugs can cause heart and blood vessel problems, and lead to drug abuse or dependence. When used with alcohol, CNS stimulants can affect a person's perception of intoxication and increase their risk of alcohol poisoning or alcohol-related injuries, SAMHSA said.
In 2011, there were a total of 1.24 million emergency department visits related to the illicit use of prescription and over-the-counter drugs, as well as supplements, according to the report.
"Nonmedical use of any drug, even an over-the-counter drug, can be dangerous, but these CNS stimulants can potentially cause significant and lasting harm, including heart problems and addiction," SAMHSA Chief Medical Officer Dr. Elinore McCance-Katz said in a government news release. "We must raise awareness of this public health risk and do everything possible to prevent it."
​