Health Highlights: Aug. 9, 2011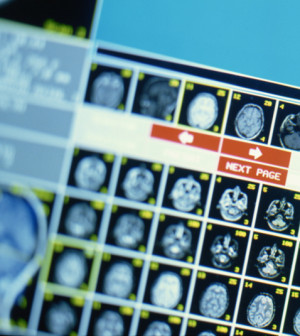 Here are some of the latest health and medical news developments, compiled by the editors of HealthDay:
Sharp Rise in Medicare Payments for Hospice Care
Medicare spending on hospice care rose 70 percent between 2005 and 2009 as for-profit companies gained a larger share of that health care sector in the United States, federal government data shows.
Medicare pays for 84 percent of all hospice patients. In 2009 Medicare costs for hospice care were $4.31 billion, according to Medicare records, USA Today reported.
The Department of Health and Human Services oversees Medicare. A recent report by the inspector general for the HHS found that for-profit hospices were paid 29 percent more per patient than non-profit hospices.
Currently, some of the largest for-profit hospice companies are facing multiple state and federal investigations or paying multimillion-dollar settlements for fraud claims, USA Today reported.
—–
Being Male Makes Breast Cancer Patient Ineligible for Coverage
A 26-year-old South Carolina man with breast cancer was denied treatment coverage under a federal assistance program simply because he's a man.
Tradesman Raymond Johnson worked for a company that didn't provide health coverage, he couldn't afford private insurance, and he didn't quality for Medicaid. He was advised to apply for help under The Breast and Cervical Cancer Prevention and Treatment Act, a federal law that uses Medicaid funds for breast or cervical cancer patients who otherwise don't quality for Medicaid because their income is too high, msnbc.com reported.
Johnson met all the criteria for eligibility except for the fact that he's a man. He's currently undergoing chemotherapy and may require surgery, but doesn't know how he's going to pay for his care.
"We want to cover this guy but we simply cant," Jeff Stensland, spokesperson for the South Carolina Department of Health and Human Services, told msnbc.com.
Breast cancer is diagnosed in about 2,100 men in the United States each year.
—–
Strawberries Linked to Oregon E. Coli Outbreak
Strawberries from a farm in northwestern Oregon have been linked to an E. coli outbreak that's claimed one life and caused at least nine other cases of illness, state health officials say.
The strawberries came from the Jaquith Strawberry Farm in Newburg, about 25 miles southwest of Portland, according to the Oregon Public Health Authority, the Associated Press reported.
The source of the E. coli bacteria is likely fecal matter from a deer, said Dr. Paul Cieslak, the authority's communicable disease manager. The farm does not appear to have done anything wrong, he noted.
The fatality was an elderly woman who died of kidney failure. Of the nine others who became ill, four have been hospitalized, the AP reported.
—–
New Antibody May Help Lead to Universal Flu Vaccine
A new antibody that acts against 30 of 36 strains of influenza may prove helpful in efforts to develop a universal flu treatment and vaccine, according to scientists.
The CH65 antibody can attach to the surface part of the flu virus that mutates every season, Agence France-Presse reported.
The new antibody was found in cells from a person who received the flu vaccine for 2007. The study appears in the journal Proceedings of the National Academy of Sciences.
"What this tells us is that the human immune system can fine-tune its response to the flu and actually produce, albeit at a low frequency, antibodies that neutralize a whole series of strains," said lead author Stephen Harrison of Children's Hospital Boston, AFP reported.
"Our goal is to understand how the immune system selects for antibodies and use that information to get better at making a vaccine that will take you in a direction that favors breadth over specificity."
—–
Teen Pregnancy 'Contagious' Between Sisters: Study
New research suggests that teenage pregnancy is "contagious" between sisters.
The study of more than 42,000 Norwegian teenage girls found that they were more likely to become pregnant if their older sister had a baby as a teenager. The chances of a younger sister having a teenage pregnancy increased from one in five to two in five if the older sister had a teenage pregnancy, BBC News reported.
The risk of teen pregnancy among younger sisters was strongest when sisters were close in age or from poorer families.
"Sisters generally spend more time together than schoolmates or friends and so sisters are likely to be influenced by the behavior of their siblings," the researchers wrote, BBC News reported.
—–
​