Health Highlights: Aug. 4, 2011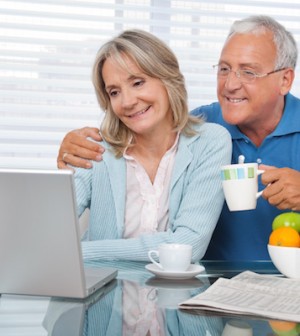 Here are some of the latest health and medical news developments, compiled by the editors of HealthDay:
U.S. Hospital Pneumonia Death Rates Fall
The rate of deaths among American adults age 18 and older hospitalized for pneumonia fell 45 percent between 2000 and 2007, a federal government report says.
Over that time, the average death rate due to pneumonia decreased from 74 to 41 deaths per 1,000 hospital admissions, according to the latest News and Numbers from the Agency for Healthcare Research and Quality.
In 2007, the states with the lowest pneumonia-related death rates among hospitalized patients were Arizona (23 per 1,000) and Maryland (26 per 1,000). Eight states had rates of 50 per 1,000 or higher: Nebraska (57), Wyoming (55), Hawaii (55), West Virginia (54), Arkansas (53), Oklahoma (53), New York (52), Vermont (50).
Rates in other states ranged from 30 to 49 deaths per 1,000.
—–
Lab-Made Sperm Fertilizes Eggs: Study
Japanese scientists who used laboratory-made sperm to restore fertility in sterile mice say their achievement could lead to new ways to treat infertility in humans.
The researchers first converted mouse embryonic cells into sperm, which was used to fertilize mouse eggs. The resulting pups were healthy and fertile, the Wall Street Journal reported.
The study by the Kyoto University team was published Thursday in the journal Cell.
While this research breaks new ground, "we have a long way to go before it can be applied to humans," senior author Mitinori Saitou told the Wall Street Journal.
—–
Hackers May be Able to Attack Insulin Pumps: Expert
Insulin pumps and blood-sugar monitors are vulnerable to computer hacking, according to a security researcher.
Flaws in the devices could enable a hacker to take control of an insulin pump or alter the readouts of blood-sugar monitors, causing diabetics to get too much or too little insulin, Jay Radcliffe told the Associated Press.
Radcliffe is a diabetic who tested his own diabetes equipment. He presented his findings at a security conference Thursday in Las Vegas.
"My initial reaction was that this was really cool from a technical perspective," he told the AP. "The second reaction was one of maybe sheer terror, to know that there's no security around the devices which are a very active part of keeping me alive."
However, medical device makers downplay the threat, saying that attacks have been limited to demonstrations by security experts and are unlikely to occur in the real world, the AP reported.
—–
Laughter not Best Medicine for COPD Patients: Study
Laughter causes a short-term decline in lung function among people with chronic obstructive pulmonary disease (COPD), according to a new study.
COPD is a progressive lung disorder that affects more than 12 million people in the United States and is the fourth leading cause of death in the nation, CBS News reported.
This study included 46 COPD patients who underwent lung function tests immediately before and after watching a funny video or a home repair video. Those who watched the funny video had more air trapped in their lungs afterward, a sign of reduced lung function, the Ohio State University researchers said.
"COPD is characterized by this increased air trapping, so our hypothesis was that laughter would reduce some of that trapped air," lead author Kim Lebowitz Feingold, a doctoral candidate, said in a written statement, CBS News reported. "But in hindsight, the findings make sense. With laughter, people also are introducing an increased amount of air into their lungs compared with a normal breath. These patients have trouble getting the air out, so they are taking in more air with laughter, but they cannot easily expire that air."
—–
Healthy Diet Too Expensive for Many Americans: Study
The high cost of eating a healthy diet could make it difficult for many Americans to meet the country's updated nutritional guidelines, a new study says.
The new guidelines encourage people to eat more foods containing dietary fiber, potassium, vitamin D and calcium. However, doing so would add hundreds of dollars to their annual grocery bill, according to the study in the journal Healthy Affairs.
"We know more than ever about the science of nutrition, and yet we have not yet been able to move the needle on healthful eating," lead researcher Pablo Monsivais, an assistant professor, Department of Epidemiology and the School of Public Health, University of Washington, told the Associated Press.
The researchers say the government needs to provide help to make it affordable for people to adhere to the nutritional guidelines.
—–
Pfizer May Attempt OTC Version of Lipitor
An over-the-counter version of the cholesterol-lowering statin drug Lipitor is being considered by Pfizer after it loses patient protection on the prescription version in November, a person with inside knowledge told The New York Times.
Lipitor is the world's best-selling drug and selling an OTC version would reduce the financial hit Pfizer will suffer when the patent protection expires.
However, it may be difficult for Pfizer to convince the Food and Drug Administration that consumers can take Lipitor without a doctor's supervision, The Times reported.
Two other drug companies — Merck and Bristol-Myers Squibb — failed to get FDA approval for OTC versions of their statin drugs.
Pfizer refused to comment on the matter, The Times reported.
—–
​