Health Highlights: Aug. 3, 2011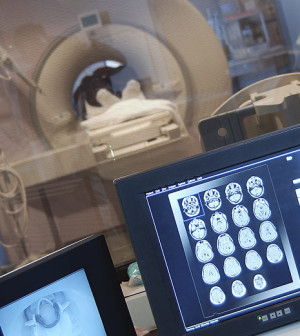 Here are some of the latest health and medical news developments, compiled by the editors of HealthDay:
'Gluten-Free' Food Standard Being Finalized by FDA
A standard definition for gluten-free foods is being finalized by the U.S. Food and Drug Administration.
It's expected that foods claiming to be gluten free would be required to have no more than 20 parts per million gluten, which is the European standard, ABC News reported.
The purpose of the standard is to protect the 1.5 million to 3 million Americans with celiac disease, a genetic disorder that causes an intolerance to gluten, a protein found in grains such as wheat, rye and barley. It's also found in many processed foods, soups, sauces and salad dressings.
In the U.S., sales of food products labeled as "gluten-free" totalled nearly $3 billion a year, ABC News reported.
—–
Giffords Returns to House for Debt-Limit Bill Vote
Seven months after being shot in the head by a would-be assassin, Rep. Gabrielle Giffords returned to the House Monday to cast her vote on the debt-limit bill.
She used one hand to greet colleagues while her other hand remained at her side. She responded to the warm welcome from other lawmakers with a smile and mouthed "thank you" several times, the Associated Press reported.
The Arizona Democrat wore glasses and her hair was dark and closely cropped. She left the House chamber by the east door and required the support of an aide as she walked with obvious difficulty.
Giffords, who was accompanied by her husband Mark Kelly, did not respond to reporters' questions, the AP said.
—–
Brownies With Melatonin Unsafe: FDA
Melatonin-laced "Lazy Larry" brownies are unsafe and may be seized from store shelves, the U.S. Food and Drug Administration said in a warning letter sent to the Memphis-based company that makes the brownies.
Melatonin is a hormone that helps control the sleep-wake cycle. The brownies can make people sleepy and are advertised by HBB LLC as a stress reliever. Until July, the brownies were called "Lazy Cakes," the Associated Press reported.
The brownies are sold in some convenience stores and online through HBB's website.
The FDA says melatonin is not a safe food additive and the brownies are considered "adulterated" because they contain the hormone. The agency said it can seize the brownies if HBB continues to make and market them.
Company executives are reviewing the warning letter with lawyers, an HBB spokeswoman told the AP Monday.
—–
​