Health Highlights: Aug. 29, 2018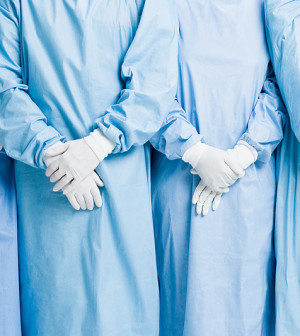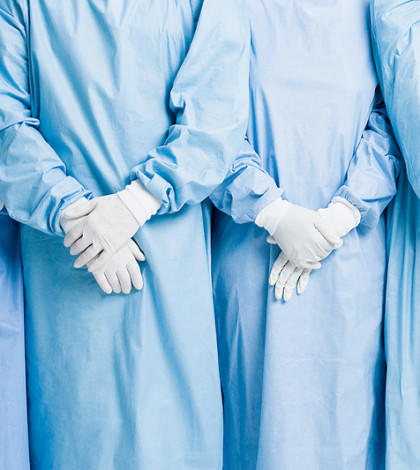 Here are some of the latest health and medical news developments, compiled by the editors of HealthDay:
Label Mix-up Spurs Recall of Accord Blood Pressure Meds
One lot of high blood pressure medication is being recalled after a labeling mix-up, Accord Healthcare Inc. says.
The recall is for 100-count bottles of hydrochlorothiazide tablets USP, 12.5 mg., lot PW05264. One of the bottles in that lot was found to contain 100 tablets of spironolactone, a drug used to treat heart failure, cirrhosis of the liver and other conditions.
Using spironolactone instead of hydrochlorothiazide could have life-threatening consequences for some patients, Accord said. To date, the company has not received any reports of patient harm associated with the recall.
The hydrochlorothiazide tablets are light orange to peach colored, round, biconvex tablets debossed with H on one side and 1 on another side. People with Accord hydrochlorothiazide tablets that do not look like this, or those who are unsure, should check with their pharmacists or healthcare provider for confirmation, the company said.
It also advised patients to contact their healthcare provider if they've had any problems that may be related to taking the recalled medication.
For more information about the recall, contact Accord by phone at 1-855-869-1081.
—–
250,000 Gun Deaths Worldwide in 2016: Study
The United States is one of six countries that accounted for half of the 250,000 gun deaths worldwide in 2016, researchers say.
The other countries are Brazil, Colombia, Guatemala, Mexico and Venezuela, the AP reported.
The authors of an accompanying editorial described gun deaths as a "major public health problem for humanity."
The number of gun deaths worldwide rose from about 209,000 in 1990 to 251,000 in 2016, but the average rate remained about 4 per 100,000 people. Two thirds of gun deaths in 2016 were homicides, 27 percent were suicides and 9 percent were accidental.
In the U.S., gun deaths rose from 35,800 in 1990 to 37,200 in 2016, but the rate fell slightly to 11 per 100,000. Gun suicides increased from 19,700 to 23,800, and the U.S. had the second-highest gun suicide rate in 2016, just over 6 deaths per 100,000. The highest rate was in Greenland, 22 per 100,000, but that amounted to just 11 suicides, the AP reported.
The highest gun death rate was in El Salvador at nearly 40 per 100,000 people, and the lowest was in Singapore at 0.1 per 100,000.
The were more gun deaths than deaths from terrorism and combat every year in the study except 1994, when 800,000 people died in the Rwandan genocide, the AP reported.
The study was published Tuesday in the Journal of the American Medical Association.
—–
Pfizer Recalls a Type of Children's Advil
One lot of 4-ounce bottles of Children's Advil Suspension Bubble Gum Flavored is being recalled because a packaging problem could lead to an overdose, Pfizer Consumer Healthcare says.
The dosage cup is marked in teaspoons while the dosage instructions on the label use milliliters, the company explained.
Common symptoms associated with ibuprofen overdose include nausea, vomiting, headache, drowsiness, blurred vision and dizziness.
The recalled lot is R51129 and was distributed nationwide in the United States from May 2018 through June 2018.
For more information, consumers can call 1-800-882-3845, Mon-Fri, 9 a.m.-5 p.m. EST.
Consumers should contact their healthcare provider if they have experienced any problems that may be related to this drug product, Pfizer said.
​