Health Highlights: Aug.24, 2011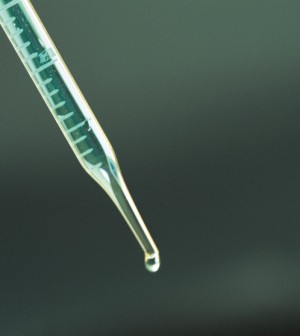 Here are some of the latest health and medical news developments, compiled by the editors of HealthDay:
Some Employers May End Workers' Health Coverage in 2014: Survey
A new survey finds that nearly 10 percent of midsized or large employers in the United States may stop offering health coverage to workers when insurance exchanges are launched in 2014.
An additional 20 percent of the companies aren't certain what they'll do, according to the survey completed last month by benefits consultant Towers Watson, the Associated Press reported.
A June survey conducted by another benefits consultant, Mercer, found that 8 percent of large and smaller employers said they were either "likely" or "very likely" to end health coverage for their workers when the federal exchanges start.
The exchanges, part of the health care overhaul, are meant to give people an opportunity to shop for insurance that could be subsidized by the government based on the purchaser's income, the AP reported.
—–
Women's Basketball Coach Pat Summitt has Dementia
The winningest coach in U.S. women's basketball revealed Tuesday that she's been diagnosed with early onset dementia, but Pat Summitt said her immediate focus is on her University of Tennessee team's success.
The 59-year-old Hall of Fame coach made the announcement about her incurable condition in a one-minute video posted on the school's Web site, the Associated Press reported.
"I plan to continue to be your coach," Summitt said in the video. "Obviously, I realize I may have some limitations with this condition since there will be some good days and some bad days."
While she isn't sure how long she can continue coaching the Lady Vols, Summitt said she'd do it "as long as the good Lord is willing."
Reaction from former players and others in women's basketball was much the same: Summitt will approach the challenge head on.
"As a player, we know coach is the type who's not going to give up. She's going to fight, she's going to do everything she can," Michelle Snow, who played for Tennessee from 1998-2002, told the AP. "She's probably going to be the best patient they ever had. She's a fighter and she's been through a lot. She knows how to fight and she's going to continue to do that."
"My first reaction was tremendous respect, how she was publicly acknowledging this disease," Indiana Fever coach Lin Dunn told the AP. "She will bring national attention to this disease and she can spearhead a move to try and fight it."
—–
Brain Harmed by High Salt, Low Activity: Study
Too much salt and too little exercise is bad for your brain, a new study warns.
It included 1,262 men and women, ages 67 to 84, who were followed for three years. Those with the highest sodium intake (3,091 milligrams a day or more) and the least amount of physical activity tended to have poorer cognitive performance than those with an active lifestyle and low sodium intake, USA Today reported.
The study was published in the journal Neurobiology of Aging.
"These findings are important because they help people know they can be proactive in retaining healthy brains as they age," said researcher Carol Greenwood, a professor at the Baycrest Center for Geriatric Care at the University of Toronto, USA Today reported. "Baby Boomers especially need to know that sitting on the couch watching television for long periods of time and eating salty snacks is not good for them."
—–
New Conflict of Interest Rules for Federally-Funded Researchers
Financial conflict of interest rules for U.S. government-funded researchers who also receive money from drug and medical device companies have been finalized by the National Institutes of Health.
Under the new rules, researchers who receive more than $5,000 in income from drug or device companies must disclose the fact, and universities or other institutions that employ the researchers must make the information available to the public upon request, the Washington Post reported.
Universities will also have to create policies to manage the financial conflicts of researchers, but these plans don't have to be made public.
The new rules were created in response to a number of cases in which federally-funded researchers did not disclose millions of dollars they received from companies with a financial interest in the results of their work, the Post reported.
—–
Recalled Step Stools Pose Fall Hazard
A recall of step stools that pose a fall hazard is being expanded by Target Corp.
The wooden step stools with storage can break apart of collapse under the weight of a user. So far, Target has received 27 reports of the stools breaking or collapsing, resulting in injuries such as fractured wrists, a fractured hip and pelvis, and scrapes and bruises.
The stools were sold at Target stores nationwide and online from January 2007 through October 2010.
About 206,000 of the stools were recalled on Aug. 4 and this new recall brings the total to 341,000.
For more information, consumers can contact Target at 800-440-0680 or go to Target's Web site.
​