Health Highlights: Aug. 23, 2018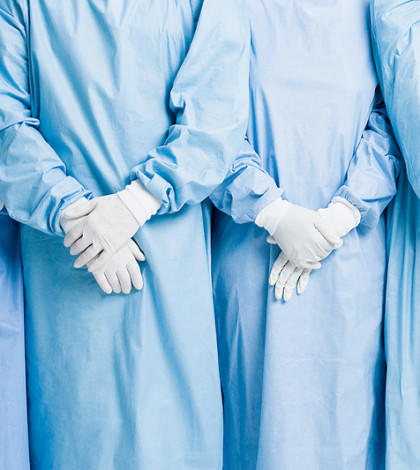 Here are some of the latest health and medical news developments, compiled by the editors of HealthDay:
Four More Experimental Ebola Treatments Approved for Use in Congo
Four more experimental treatments for Ebola virus have been approved by the Congo health ministry for use in an outbreak of the deadly infectious disease in the country's northeast.
The treatments are ZMapp, Remdesivir, Favipiravir and Regn3450 – 3471 – 3479. On Aug. 11, health officials began using the experimental treatment mAb114 on 10 patients, and the ministry says they are doing well, the Associated Press reported.
The most recent Ebola outbreak in Congo was declared in Mangina in North Kivu province on Aug. 1. There have been 75 confirmed Ebola cases and 27 probable ones. Of 59 reported deaths, 32 have been confirmed as Ebola, according to the health ministry.
It said that since Aug. 8, more than 1,600 people have been vaccinated in Mabalako and Beni in North Kivu province and in Mandima in Ituri province, the AP reported.
Ebola is spread via contact with bodily fluids of infected people. Depending on the strain, it can be fatal in up to 90 percent of cases.
—–
Gym Class Memories Can Influence Adults' Exercise Habits: Study
Your memories of school gym class may affect your exercise habits today, according to a new study.
It included more than 1,000 men and women, ages 18-40, who completed an online questionnaire that asked them about their experiences in gym class as children and their current exercise habits, The New York Times reported.
People who didn't like gym class tended to say that they didn't expect to like exercise and did not plan to exercise in the coming days. Those who liked gym class were more likely to say that they expected exercise to be enjoyable and that they were active on weekends.
The study was published in the Translational Journal of the American College of Sports Medicine.
"It was a bit surprising just how strong people's memories were" of their gym classes, researcher Matthew Ladwig, a graduate student at Iowa State University, told The Times.
"For some of them, the classes were two or three decades in the past, but they had not forgotten," and their memories apparently continued to affect their current attitudes about exercise, he said.
The findings show that attitudes about exercise influence whether or not people are active, and changes to school gym classes may be needed in order to give youngsters a positive view about physical activity, according to Ladwig.
For example, "choose teams randomly" for group sports and downplay frequent fitness testing, which was recalled negatively by many study participants.
Ladwig also suggested eliminating competition among young children and promoting exercises such as dancing or yoga, and unconventional activities such as gardening, The Times reported.
"It would be great if P.E. classes could teach kids that moving is fun," Ladwig said.
​