Health Highlights: Aug.16, 2011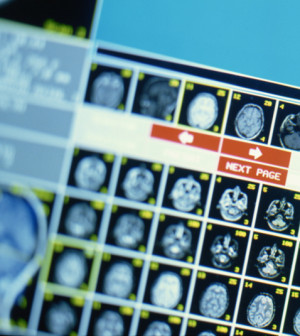 Here are some of the latest health and medical news developments, compiled by the editors of HealthDay:
Early Elective Deliveries Banned at Some Oregon Hospitals
As part of what proponents hope will become a growing trend across the United States, some hospitals in Oregon will no longer offer elective early delivery to pregnant women.
All nine birthing hospitals in the Portland area and eight other hospitals in the state will refuse to do elective, non-medically necessary inductions and cesarean sections before 39 weeks of pregnancy, as of Sept. 1, msnbc.com reported.
The agreement between the March of Dimes Oregon chapter and the hospitals covers about half of the deliveries in the state.
The objective of this "hard stop" on the elective procedures is to give babies more time for important development in the womb and to reduce complications after birth, msnbc.com reported.
Bans on early elective deliveries have been adopted by six or seven hospitals in California, Illinois, New York and Texas, according to the March of Dimes. And the policy has been in effect for the last decade at Intermountain Healthcare, which has 23 hospitals in Idaho and Utah.
—–
Pesticides Linked to Tourist Deaths: Thailand Officials
Pesticides may have caused the deaths of four foreign tourists and a local tour guide in northern Thailand earlier this year, authorities said Tuesday.
An investigation was launched after the five mysterious deaths and illnesses of three others in the city of Chiang Mai in January and February. It concluded that two of the tourists and the tour guide "likely died of exposure to pesticides," Agence France-Presse reported.
The deaths of two other tourists may also have been caused by pesticides but officials could not establish a direct link.
Investigators could not pinpoint the exact agents involved or where they came from, AFP reported.
—–
Addiction a Brain Disease: New Defintion
Addiction is a chronic brain disease and not just a matter of willpower, says a new policy statement published on the Web site of the American Society for Addiction Medicine.
The new definition is meant to help families and primary care doctors better understand the challenges of treating addiction, the Associated Press reported.
"Addiction is about a lot more than people behaving badly," said ASAM past-president Dr. Michael M. Miller, who oversaw development of the new definition.
Like other chronic conditions such as diabetes or heart disease, treating addiction and preventing relapse is a long-term effort, according to the ASAM, the AP reported.
—–
Medicaid Gets Bigger Drug Discounts Than Medicare: Report
Federal rules are one reason why many prescription drug discounts are much deeper for Medicaid than Medicare, according to a report released Monday by the inspector general of the Department of Health and Human Services.
The discounts are in the form of rebates paid by drug companies when their products are dispensed to people enrolled in Medicaid and Medicare.
The inspector general found that the rebates reduced spending on 100 widely used brand name prescription drugs by 45 percent in Medicaid and by 19 percent in Medicare, The New York Times reported.
Part of the reason for this difference is the fact that Medicaid discounts are set by law while Medicare prices are negotiated by drug makers and private insurers, the inspector general said.
—–
​