Health Highlights: Aug. 13, 2014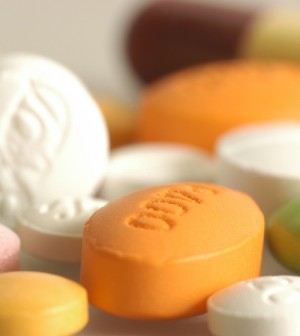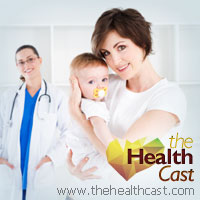 Here are some of the latest health and medical news developments, compiled by the editors of HealthDay:
Hundreds of Thousands Could Lose Obamacare Subsidies
Hundreds of thousands of Americans could lose subsidized health insurance purchased under the Affordable Care Act if they can't prove they live in the U.S. legally, the White House warns.
The federal government is attempting to clarify the eligibility of people who qualified for subsidies when they signed up for private health plans through the new insurance exchanges. Most of the eligibility questions involve income, citizenship or immigration status, The New York Times reported.
So far, officials have resolved about 450,000 cases involving questions about citizenship or immigration status, and another 210,000 such cases are "in progress," Centers for Medicare and Medicaid Services Administrator Marilyn Tavenner said.
However, about 310,000 people have failed to respond to letters, emails and phone calls seeking to clarify contradictions between citizenship or immigration data on their application forms and government records, The Times reported.
On Tuesday, another round of letters was sent to these people asking them to provide more documentation by Sept. 5. Failure to respond will lead to a loss of coverage by Sept. 30, the letters warned.
In additions to the letters, the government will also try to contact these people again by email and phone, The Times reported.
"We want as many consumers as possible to remain enrolled in marketplace coverage, so we are giving these individuals a last chance to submit their documents before their coverage through the marketplace will end," Tavenner said in a statement.
Nearly half of the unresolved cases with questions about citizenship or immigration status are in Florida and Texas, The Times reported.
—–
New Lung Preservation System May Boost Number of Transplants: FDA
A newly-approved device that preserves donated lungs for transplantation may boost the number of lung transplants in the United States, according to the Food and Drug Administration.
The XVIVO Perfusion System (XPS) with STEEN Solution preserves donated lungs that do not initially meet standard criteria for lung transplantation, but which may be transplantable if there is more time to observe and evaluate their function to determine whether they are viable for transplantation, the FDA explained.
The agency announced Tuesday that it had its approved the system.
"This innovative device addresses a critical public health need," Christy Foreman, director of the Office of Device Evaluation at the FDA's Center for Devices and Radiological Health, said in an agency news release.
"With this approval, there may be more lungs available for transplant, which could allow more people with end stage lung disease who have exhausted all other treatment options to be able to receive a lung transplant," Foreman explained.
Only about one in five donated lungs meets the standard criteria for a donor lung and is transplanted into a patient. There were 1,754 lung transplants performed in the U.S. in 2012, but more than 1,616 were still on the waiting list at the end of the year, the FDA said.
—–
Tick Bites Linked to Red Meat Allergy
Bites from a certain type of tick can make people allergic to red meat, according to experts.
As Lone Star ticks have spread from the Southwest to the East Coast of the United States, the number of people suffering an allergic reaction after eating red meat has increased, CBS News reported.
However, many doctors and patients are unaware of this growing problem.
"Why would someone think they're allergic to meat when they've been eating it their whole life?" Dr. Erin McGintee told CBS News. She's an allergist who has reportedly seen 200 cases of this type of red meat allergy among people on New York's Long Island.
Lone Star ticks carry a sugar called alpha-gal, which is also found in red meat, but not in people. Normally, alpha-gal in meat poses no problems for people. But when a Lone Star tick bites a person, it transfers alpha-gal into the bloodstream.
As a result, the person's body produces antibodies to fight the sugar. The next time that person eats red meat, their immune system responds to the alpha-gal in the meat and they suffer an allergic reaction that can include itching, burning, hives and even throat swelling, CBS News reported.
In cases of mild allergic reactions, the symptoms can be treated with antihistamines, but severe allergic reactions (anaphylactic shock) require epinephrine. Some people with the red meat allergy carry EpiPens that deliver a shot of epinephrine.
Most allergic reactions to foods occur almost immediately, but red meat allergic reactions can occur up to eight hours after a person eats meat, CBS News reported.
It's not yet known if red meat allergy is permanent. While some people show indications of recovery, others do not.
​