Health Highlights: Aug. 13, 2010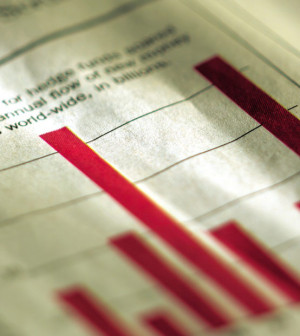 Here are some of the latest health and medical news developments, compiled by the editors of HealthDay:
Take Statins With Junk Food, UK Experts Suggest
Handing out cholesterol-lowering statin drugs with fast food may help reduce heart disease risks caused by the fatty meals, suggest U.K. researchers.
"Statins don't cut out all of the unhealthy effects of burgers and fries. It's better to avoid fatty food altogether," said Dr. Darrel Francis, of the National Heart and Lung Institute at Imperial College London, Agence France-Presse reported.
"But we've worked out that in terms of your likelihood of having a heart attack, taking a statin can reduce your risk to more or less the same degree as a fast food meal increases it," he added.
Francis and colleagues say their proposal is similar to asking people wear seatbelts when in a car.
But the idea was questioned by Peter Weissberg, medical director of the British Heart Foundation, who noted that eating junk food has a number of unhealthy effects beyond raising cholesterol, AFP reported.
—–
Diabetes Involved In About 20 Percent of Hospitalizations
In 2008, diabetes was involved in nearly one in five hospitalizations in the United States and hospitals spent $83 billion caring for diabetes patients, says a federal government report.
That amount is 23 percent of the total spent by hospitals to treat all conditions in 2008, according to the latest News and Numbers from the Agency for Healthcare Research and Quality.
The $83 billion in diabetes care included costs associated with more than 540,000 hospital stays specifically for diabetes and 7.2 million stays for patients with diabetes and diabetes-related conditions such as heart disease, kidney damage, infection, or foot or leg amputation.
On average, hospital stays for people with diabetes cost 25 percent more than for patients without diabetes — $10,937 vs. $8,746, said the report. The highest hospitalization rate for diabetes was in the South (2,829 per 100,000 people) and the lowest was in the West (1,866 per 100,000).
—–
China Improving Food and Drug Safety: FDA
The safety of foods and drugs exported from China is improving, according to the head of U.S. Food and Drug Administration.
The country has been strengthening oversight of exporters since a number of scandals involving companies selling fake or dangerous food and drug products including infant formula, vaccines and dog chow, the Associated Press reported.
Chinese officials are pursuing a "common agenda" to improve manufacturing practices and regulation of supply systems for the food and drug industries, FDA Commissioner Margaret Hamburg said Friday as she completed a visit to China.
"I leave feeling very encouraged by the partnership we've developed here. This is a priority for China as it is for the United States," she said, the AP reported.
Previous scandals involving Chinese-made products included dairy products that contained the industrial chemical melamine and tainted batches of the anti-clotting medicine heparin.
—–
Frozen Fruit Pulp Linked To Typhoid Fever Outbreak: FDA
Frozen mamey fruit pulp has been linked to an outbreak of typhoid fever in the United States, say federal officials.
The Centers for Disease Control and Prevention said seven cases have been confirmed (four in Nevada and three in California) and two more California cases are being investigated. Five people have been hospitalized, the Associated Press reported.
Five of the victims drank milkshakes or smoothies made with frozen mamey fruit pulp. In four of those cases, the pulp was made by Goya Foods Inc. of Secaucus, N.J. A sample from a package sold in Las Vegas tested positive for the bacteria that causes typoid, the FDA said.
Mamey, a reddish tropical fruit grown mainly in Central and South America, is also known as zapote or sapote, the AP reported.
Typhoid fever is a life-threatening illness that is rare in the U.S., with only about 400 cases a year. Most U.S. patients catch the disease while traveling abroad.
—–
California Lawsuit Targets Bounce Houses With High Lead Levels
Nine companies that make children's inflatable "bounce houses" are being sued by the state of California because some of the structures have unsafe levels of lead.
Tests showed that the vinyl in the inflatable structures contain lead levels that exceed both state and federal standards, according to a suit filed Wednesday by California Attorney General Jerry Brown, the Associated Press reported.
One bounce house had lead levels more than 70 times above the federal limit.
The lawsuit seeks to stop the companies from selling the contaminated materials and Brown also wants rental companies to post warnings about lead levels in the bounce houses, the AP reported.
—–
​