Health Highlights: Aug. 10, 2010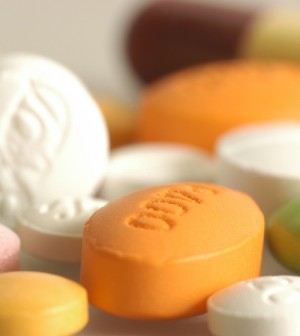 Here are some of the latest health and medical news developments, compiled by the editors of HealthDay:
Denge Fever Vaccine Ready For Clinical Trials
A vaccine for dengue fever that's been under development for more than a decade is ready for clinical study, say U.S. researchers.
Dengue fever is carried by mosquitoes and can cause serious flu-like symptoms. Currently, there is no cure or treatment for dengue fever, which causes 25,000 deaths worldwide each year, mostly in tropical regions, FoxNews reported.
In the first clinical trial, researchers at Johns Hopkins Bloomberg School of Public Health will determine the vaccine's safety. Further studies will examine the effectiveness. If these trials are successful, final testing of the vaccine could begin in three to four years.
Mosquito control can help control dengue fever but this approach is costly and difficulty to sustain, explained study leader Dr. Anna Durbin, FoxNews reported. "In the long run, vaccination would be a more efficient and cost-effective approach," Durbin said in a news release.
—–
Brain Wired Like Internet: Study
New research suggests that the brain is a vastly interconnected network much like the Internet.
U.S. scientists tracked signals in a rat's brain and identified connections between regions that play a role in stress, depression and appetite, BBC News reported.
The study appears in the journal Proceedings of the National Academy of Sciences.
This research, which challenges the long-held belief that the brain operates in a "top-down" manner, could lead to a full map of the nervous system.
"You would be amazed at how much of the current experimental neuroscience literature is dominated by 'top down-bottom up thinking', which goes back to the 19th Century, especially in neurology," Professor Larry Swanson, of the University of Southern California in Los Angeles, told BBC News. "The bottom line is that no matter what you might think, the circuitry we've shown – that specific set of structural connections – has not been demonstrated before."
—–
H1N1 Swine Flu Pandemic Over: WHO
The swine flu pandemic is officially over, the World Health Organization declared Tuesday.
"The world is no longer in phase six of the pandemic alert. We are now moving into the post-pandemic period," WHO director general Margaret Chan said in a telephone news conference, Agence France-Presse reported.
Phase six is the highest level of alert. The H1N1 swine flu pandemic was declared more than a year ago.
Chan made the announcement based on advice from the WHO's advisory emergency committee of 15 outside scientists, AFP reported.
—–
​