Health Highlights: April 5, 2010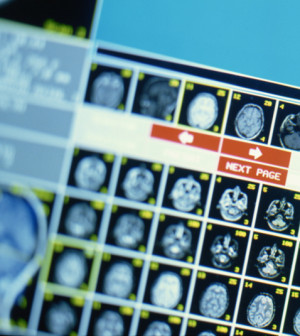 Here are some of the latest health and medical news developments, compiled by the editors of HealthDay:
Gene May Offer Target to Boost Radiation Therapy
Blocking the action of a gene that repairs damaged DNA increases the effectiveness of radiation therapy against cancer, according to British researchers. The finding may lead to new drugs to improve outcomes for patients undergoing radiation therapy.
Tumors have widely varying responses to radiation therapy, but the reasons for this are largely unknown, BBC News reported.
The University of Oxford team examined 200 candidate genes. In laboratory tests, the scientists found that blocking the POLQ gene in several types of cancer cells made the cells more vulnerable to radiation therapy. Blocking POLQ in healthy cells had no effect on their sensitivity to radiation.
Because POLQ appears to be more abundant in cancer cells than in healthy cells, it may be a good target for enhancing the effects of radiation therapy, said the researchers, BBC News reported.
The study was published in the journal Cancer Research.
—–
U.S. Pushes Coverage of Those With Pre-Existing Conditions
U.S. Health and Human Services Secretary Kathleen Sebelius on Friday wrote to states requesting that they report back to her on the creation of special insurance pools aimed at covering Americans with pre-existing conditions, a key part of the federal government's new health care reform legislation.
The move is one of the first concrete steps toward reform coming after President Barack Obama signed the package into law March 23, the Associated Press reported. It is aimed at creating or expanding statewide buying pools focused on uninsured people who have so far been denied coverage because they have a pre-existing medical problem.
"Over the next couple of months, we'll be making a lot of announcements just like this," Sebelius said in a Friday news conference. "The law the president signed was carefully written to get benefits to Americans as quickly as possible without disrupting or overburdening the health care system."
According to the AP, many of the details of the new insurance pools remain obscure, including who and how many will be eligible, premium costs, and whether the $5 billion allocated for the programs will be sufficient.
The programs are currently available to people who have been without insurance for at least six months, the AP said. According to a Kaiser Family Foundation report released in January, more than 200,000 Americans are covered by similar pools already in place in 30 states.
—–
More Money for HIV Testing Program
A U.S. program to test people for HIV will receive an additional $31.5 million, bringing total funding to approximately $142.5 million over the next three years, says the U.S. Centers for Disease Control and Prevention.
State and local health departments will use the extra money to increase access to testing and early diagnosis of infection with HIV, the virus that causes AIDS.
The program was designed to increase awareness and HIV testing among black men and women. The new funding will expand the initiative to more areas and a wider number of groups, including injection drug users, Hispanics and gay and bisexual men, United Press International reported.
"HIV testing is a crucial step in reducing new HIV infections, so that those infected with HIV can be linked to medical care and ongoing support to help them maintain safer behaviors," Dr. Kevin Fenton, director of CDC's National Center for HIV/AIDS, Viral Hepatitis, Sexually Transmitted Diseases and Tuberculosis Prevention, said in a news release. "This expansion will help ensure that more Americans have access to what could be life-saving information about their HIV status."
​