Health Highlights: April 4, 2019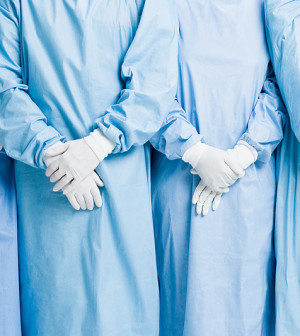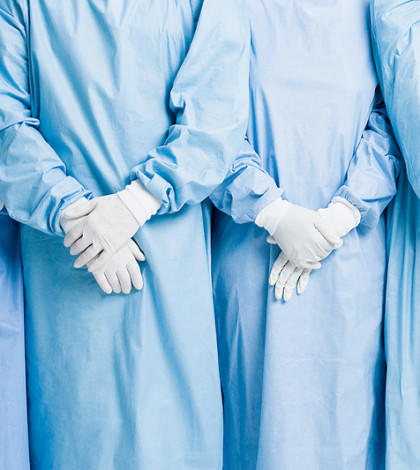 Here are some of the latest health and medical news developments, compiled by the editors of HealthDay:
Terminally Ill Child Exposed to Measles at California Hospital
The mother of a terminally ill child who was exposed to measles while in the hospital has harsh words for parents who don't get their children vaccinated.
Their negligence could shorten her son's already difficult struggle to stay alive, said Rayna Souza.
The California woman's comments came the same week that U.S. health officials reported the number of measles cases this year has already surpassed last year's total, at 387 cases in 15 states. Public health experts have repeatedly said that "anti-vaxxer" parents are fueling this surge in measles infections.
"People making irresponsible decisions for their family and their child need to really, really look and see how that could affect other people because I still could lose my son," she told Fox News.
Her 7-year-old son Jackson was diagnosed with a condition called tuberous sclerosis when he was 4 months old and has about 100 small tumors and a few large ones on his brain. He has been in and out of hospitals since he was an infant.
"It's terminal and he will succumb to his disease at some point," Souza told Fox News.
After Jackson began having seizures, Souza took him to UC Davis Medical Center on March 17. Days later, doctors told Souza that Jackson had been exposed to measles during his hospital stay.
Jackson had to be quarantined at the hospital for a number of days. Tuesday was his first day back home.
"When I found out I felt mortified. My son's already terminal," Souza said. "I don't have any area to risk any potential anything with him because I'm just, like, walking around him with a plastic bubble just trying to keep him here as long as I can."
She said doctors told her that Jackson's exposure to the measles was from another child whose parents had not vaccinated her; she had caught the disease while overseas.
"Jackson was in the room, the emergency department room, where this other patient was seen," UC Davis Health Chief of Pediatric Infectious Diseases Dr. Dean Blumberg told Fox News. "It was less than an hour separation between them. So, there was potentially still measles virus in the air."
Blumberg said he does not believe that Jackson has measles, but Souza says she saw all the symptoms of the disease in her son.
—–
High Levels of Heavy Metals in Kratom Products: FDA
Dangerously high levels of heavy metals have been found in dozens of kratom products, the U.S. Food and Drug Administration said Wednesday.
The agency analyzed 30 kratom products from a variety of sources and found levels of lead and nickel at concentrations that exceed safe daily intake. Kratom is an herbal drug that many use for pain and to try to wean themselves off opioids.
Long-term kratom users face the risk of heavy metal poisoning, which could include nervous system or kidney damage, anemia or high blood pressure and/or increased risk of certain cancers, according to the FDA.
"Over the last year, the FDA has issued numerous warnings about the serious risks associated with the use of kratom, including novel risks due to the variability in how kratom products are formulated, sold and used both recreationally and by those who are seeking to self-medicate for pain or to treat opioid withdrawal symptoms," FDA Commissioner Dr. Scott Gottlieb said in an agency news release.
"Among these warnings are the extremely high rates of contamination of kratom products with salmonella that have resulted in numerous illnesses and recalls, leading to the agency's first-ever mandatory recall order…," Gottlieb said.
"The findings of identifying heavy metals in kratom only strengthen our public health warnings around this substance and concern for the health and safety of Americans using it," he concluded.
—–
New Plan Limits Out-of-Pocket Costs for Insulin
Out-of-pocket costs for insulin could be restricted to $25 a month for people under a drug benefit plan announced Wednesday by Express Scripts.
The average monthly savings for workers whose employers adopt the plan would be about $16 a month, The New York Times reported.
There is rising anger about steep rises in the cost of insulin in recent years.
The average price of insulin rose from about $234 a month in 2012 to about $450 a month in 2016, according to the Health Cost Institute.
It has become even more costly since 2016, leading some patients without insurance or with high deductibles to ration their doses or even do without the drug, The Times reported.
The cost of insulin has caught the attention of U.S. lawmakers. On Tuesday, patients and doctors testified about rising insulin prices before a subcommittee of the House Energy and Commerce Committee.
Next week, the issue is expected to come up when executives from the top pharmacy benefit managers are scheduled to testify before the Senate Finance Committee, the AP reported.
—–
Paralyzing Illness Could Become More Common in the U.S.
A rare, mysterious paralyzing illness called acute flaccid myelitis (AFM) could become more common in the United States, according to the head of the National Institute of Allergy and Infectious Diseases (NIAID).
Dr. Anthony Fauci said AFM may bear similarities to polio, which affected tens of thousands of U.S. children a year before a vaccine was introduced in the 1950s, the Associated Press reported.
While AFM is unlikely to become as widespread as polio once was, Fauci cautioned: "Don't assume that it's going to stay at a couple of hundred cases every other year."
He published a report about AFM Tuesday in the journal mBio.
U.S. public health officials are becoming concerned about AFM because it is affecting increasing numbers of children, the AP reported.
AFM cases have been reported in other countries, including Canada, France, Britain and Norway, but U.S. outbreaks have been more significant. More than 550 Americans have been diagnosed with AFM this decade. More than 90 percent were children, most around 4, 5 or 6 years old. The oldest patient was 32.
The first major U.S. outbreak occurred in 2014, when there were 120 confirmed cases. Most of them were in California and Colorado.
Since then, there has been a cyclical pattern, with 22 cases in 2015, 149 in 2016, 35 in 2017, and 228 last year. That number may rise because scores of possible cases are still under investigation. Only four cases have been confirmed so far this year, the AP reported.
But Fauci said it would be wrong to assume that surges will continue to take place every other year, warning that the next one "may be in 2019, for all we know."
A growing number of experts believe that an enterovirus called EV-D68 is linked with AFM because spikes in cases have coincided with surges of respiratory illnesses caused by EV-D68.
NIAID has urged researchers to apply for federal funds to study AFM, and is enlisting a network of pediatric research centers to work on the disease, the AP reported.
The U.S. Centers for Disease Control and Prevention has created a scientific task force and plans to monitor AFM cases more closely.
​