Health Highlights: April 2, 2010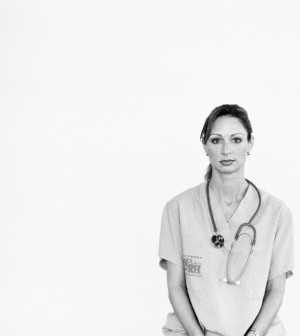 Here are some of the latest health and medical news developments, compiled by the editors of HealthDay:
U.S. Pushes Coverage of Those With Pre-Existing Conditions
U.S. Health and Human Services Secretary Kathleen Sebelius on Friday wrote to states requesting that they report back to her on the creation of special insurance pools aimed at covering Americans with pre-existing conditions, a key part of the federal government's new health care reform legislation.
The move is one of the first concrete steps toward reform coming after President Barack Obama signed the package into law March 23, the Associated Press reported. It is aimed at creating or expanding statewide buying pools focused on uninsured people who have so far been denied coverage because they have a pre-existing medical problem.
"Over the next couple of months, we'll be making a lot of announcements just like this," Sebelius said in a Friday news conference. "The law the president signed was carefully written to get benefits to Americans as quickly as possible without disrupting or overburdening the health care system."
According to the AP, many of the details of the new insurance pools remain obscure, including who and how many will be eligible, premium costs, and whether the $5 billion allocated for the programs will be sufficient.
The programs are currently available to people who have been without insurance for at least six months, the AP said. According to a Kaiser Family Foundation report released in January, more than 200,000 Americans are covered by similar pools already in place in 30 states.
—–
More Money for HIV Testing Program
A U.S. program to test people for HIV will receive an additional $31.5 million, bringing total funding to approximately $142.5 million over the next three years, says the U.S. Centers for Disease Control and Prevention.
State and local health departments will use the extra money to increase access to testing and early diagnosis of infection with HIV, the virus that causes AIDS.
The program was designed to increase awareness and HIV testing among black men and women. The new funding will expand the initiative to more areas and a wider number of groups, including injection drug users, Hispanics and gay and bisexual men, United Press International reported.
"HIV testing is a crucial step in reducing new HIV infections, so that those infected with HIV can be linked to medical care and ongoing support to help them maintain safer behaviors," Dr. Kevin Fenton, director of CDC's National Center for HIV/AIDS, Viral Hepatitis, Sexually Transmitted Diseases and Tuberculosis Prevention, said in a news release. "This expansion will help ensure that more Americans have access to what could be life-saving information about their HIV status."
—–
Twins Born a Week Apart
Twins who were born a week apart will have separate birthdays, their Ohio parents say.
Jennifer Renz went into labor 12 weeks early on March 22 and gave birth to a 1-pound, 13-ounce girl named Grace. Doctors said the labor process stopped with a baby boy still in the womb, the Associated Press reported.
Instead of inducing labor, the doctors decided to allow the boy more time to grow in his mother's womb. Noah arrived seven days later, weighing 2 pounds, 15 ounces.
The twins were in the neonatal intensive care unit at a Cleveland hospital, the AP reported.
—–
C-Section Patient Wasn't Pregnant: Report
In a rare case of false or hysterical pregnancy (pseudocyesis), two North Carolina doctors have been cited for performing a Cesarean section on a woman who wasn't pregnant.
The women and her husband showed up at the Cape Fear Medical Center in Fayetteville and asked for a C-section. Doctors spent two days trying to induce labor before they agreed to do a C-section, ABC News reported.
When the doctors discovered an empty uterus, they closed the incision. Neither of the two physicians independently confirmed that the woman was pregnant, the network said.
The North Carolina Medical Board reviewed the case for more than a year and in January sent "letters of concern" to the doctors. The letters are the lowest level of discipline, ABC News reported.
Pseudocyesis can be deceptive, according to experts.
—–
U.S. Military Assesses New Brain Injury Treatment
Clinical trials scheduled to begin next year will examine whether U.S. military veterans with traumatic brain injuries benefit from breathing pure oxygen.
The trials will include about 300 patients with mild to moderate brain damage. Some patients will undergo hyperbaric oxygen therapy — they'll breathe pure oxygen while in a hyperbaric chamber where the atmospheric pressure is similar to what they would experience about 20 feet under water. This will be done for a total of 40 hours over 10 weeks. Patients in a control group will breathe room air in a hyperbaric chamber, the Associated Press reported.
Investigators will assess whether hyperbaric oxygen therapy helps the brain injuries heal or reduces brain injury-related symptoms, such as headaches and mood swings.
While the therapy is unproven, the clinical trials are warranted, said Col. Richard Ricciardi, research director at the Defense Center for Excellence for Psychological Health and Traumatic Brain Injury.
"There is sufficient evidence to say, 'You know what, we ought to take a look at it,'" he told the AP.
—–
Pilots Taking Antidepressants Can Fly: FAA
As of Monday, U.S. pilots taking medications for mild or moderate depression will be allowed to fly.
The Federal Aviation Administration policy change reverses a ban that's been in place for nearly 70 years. Currently, all clinically depressed pilots are forbidden to fly, including those receiving therapy or taking antidepressants, ABC News reported.
Under the new rules, pilots must take one of four FAA-approved antidepressants (Celexa, Lexapro, Prozac, and Zoloft) and see a psychiatrist every six months.
Pilots who need to start taking an antidepressant will be grounded for a year until it's confirmed that the treatment has stabilized their depression. Pilots currently taking antidepressants have a six-month grace period to come forward. They may be grounded temporarily while they're assessed by physicians, ABC News reported.
The reduced risk of antidepressant side effects, such as drowsiness, and a need to "change the culture and remove the stigma" associated with depression prompted the policy change, said FAA Administrator Randy Babbitt.
​