Health Highlights: April 11, 2019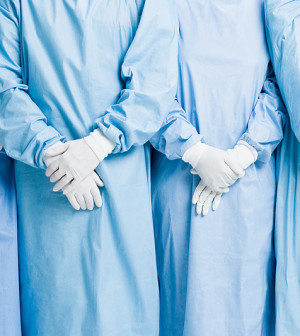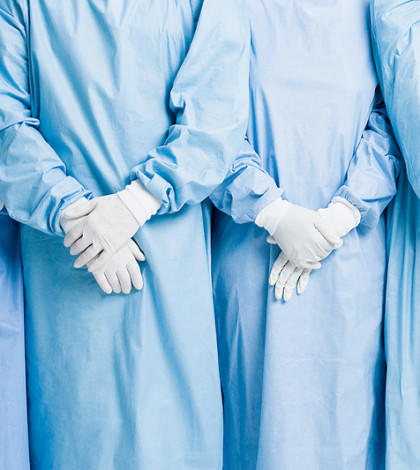 Here are some of the latest health and medical news developments, compiled by the editors of HealthDay:
Superbug Fungus Has Sickened 600 Americans: CDC
The United State has had more than 600 cases of infection with a type of fungus called a "serious global health threat" by the U.S. Centers for Disease Control and Prevention.
The first U.S. cases of Candida auris infection appeared in the United States shortly after the CDC became aware of it globally in 2016, ABC News reported.
Since then, there have been 617 confirmed cases of C. auris, with most reported in New York City, New Jersey and Chicago, according to the latest CDC data.
The agency also said that the fungus has been detected in more than 20 other countries, ABC News reported.
C. auris can cause infections in a number of areas of the body, ranging from wounds to the ears to the bloodstream. People most likely to be infected are long-term hospital patients, those with a central venous catheter or other lines or tubes entering the body, and those who have previously taken antibiotics or antifungal medications, according to the CDC.
C. auris spreads more easily between people than other species of Candida, and it can survive on surfaces after routine cleaning, so places such as hospitals and nursing homes are ideal breeding grounds.
"If we don't change the way we clean rooms, then the Candida could potentially infect the next person that enters the room," infectious disease expert Dr. Todd Ellerin told ABC News.
The CDC also said that C. auris is often resistant to one or more of antifungal medications, making infection with the fungus difficult to treat.
—–
Trump Administration Appeals Ruling Against Medicaid Work Requirements
A federal judge's rulings that blocked work requirements in two states for some low-income people on Medicaid has been appealed by the Trump administration.
Under the requirements in Arkansas and Kentucky, "able-bodied" adult Medicaid recipients either had to work, study, volunteer or do other "community engagement" activities, the Associated Press reported.
Those requirements were blocked last month by Judge James Boasberg in Washington D.C.
On Wednesday, the U.S. Justice Department filed a notice of appeal to the U.S. Court of Appeals for the District of Columbia Circuit. Arkansas also appealed, the AP reported.
—–
FDA Warns About Consumer Devices That Claim to Diagnose Concussion
Consumer devices that claim to help assess, diagnose or manage concussion and other head injuries are unproven and illegal, and using them could pose serious health risks, the U.S. Food and Drug Administration warns.
"I want to be clear, there are currently no devices to aid in assessing concussion that should be used by consumers on their own. Using such devices can result in an incorrect diagnosis after a head injury that could lead a person with a serious injury to return to their normal activities instead of seeking critical medical care, putting them at greater danger," Dr. Jeffrey Shuren, director, Center for Devices and Radiological Health, said in an FDA news release.
The products the FDA is concerned about claim to assess and diagnose changes in brain function by having a person who's suffered a head injury do tests on a smartphone or tablet-based app to detect changes in physical or mental function including vision, concentration, memory, balance and speech.
Some of those apps are marketed to coaches and parents for use during sporting events.
"Products being marketed for the assessment, diagnosis, or management of a head injury, including concussion, that have not been approved or cleared by the FDA are in violation of the law," Shuren said.
"The FDA has alerted companies to our concerns and asked them to remove such claims. We will continue to monitor the marketplace for devices making these unsubstantiated claims and are prepared to take further action if necessary," he added.
If a concussion or other head injury is suspected, the person should be brought to a health care professional for immediate treatment, the FDA advised.
​