Health Highlights: April 1, 2014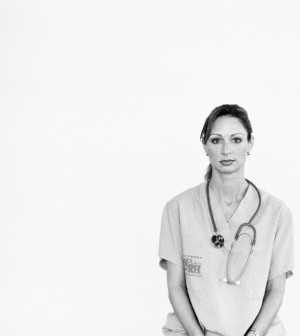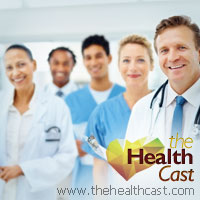 Here are some of the latest health and medical news developments, compiled by the editors of HealthDay:
Bill Prevents Cuts in Medicare Payments to Doctors
Another temporary measure to avert a sharp reduction in Medicare payments to doctors has been passed by Congress.
The $21 billion bill passed by the House last week and by the Senate on Monday delays for a year a 24 percent cut in Medicare reimbursements to doctors, the Associated Press reported.
The bill, which could be signed into law by President Barack Obama as early as Tuesday, also prolongs dozens of other health care provisions that were set to end, such as higher payments rates for rural hospitals.
It's the 17th time since 1997 that a temporary fix has been used to deal with a defective Medicare payment formula that threatens doctors with big payment cuts nearly every year.
"We just don't have the votes right now to fix this problem for good," said Senate Majority Leader Harry Reid, D-Nev., the AP reported.
"For the millions of elderly Americans and their doctors this fix is good news. It means the promise of accessible, quality health care to our nation's seniors is being honored for another year," Reid added.
The cost of the bill will be paid for by cuts to health care providers, but half of those cuts won't take effect for 10 years, the AP reported.
"We are going to put off until tomorrow what we should be doing today," Sen. Tom Coburn, R-Okla., said. "It's a sham. … It's nothing but gimmicks."
Along with the other measures, the bill creates two new mental health grant programs — one for improvements to community health centers in eight states and another for outpatient treatment of people with serious mental health disorders, the AP reported.
—–
Arizona Abortion Drug Rules Upheld by Judge
New rules in Arizona that would greatly reduce the use of an abortion-inducing medication were upheld Monday by a federal judge in Tucson.
The states' rules — which take effect Tuesday — restrict the use of mifepristone to the first seven weeks of pregnancy and also limit the use of the drug to protocols approved by the Food and Drug Administration in 2000, The New York Times reported.
Those early FDA regulations said the drug should be given in higher doses than those typically used now, and only in doctors' offices in the first seven weeks of pregnancy. However, doctors have since concluded that a lower dose of the drug is effective and that it's safe to take it outside doctor's offices through the ninth week of pregnancy.
Opponents had sought a temporary restraining order to block the new rules while a legal challenge could make its way through the courts. One of the plaintiffs was Planned Parenthood, which said that the rules would force many women to have unnecessary surgical abortions, and would prevent others from getting an abortion at all, The Times reported.
However, Judge David Bury of United States District Court denied the request for the temporary restraining order. He said Arizona's new rules would not unduly burden a woman's constitutional right to an abortion, since surgical abortions will still be available.
Opponents said the new rules mean that some women may have to travel hundreds of miles, twice, to clinics to have an abortion, and that the process will cost more. However, Bury said these concerns "do not qualify as irreparable harm," The Times reported.
"It is outrageous that politicians are interfering in a doctor's ability to provide the highest quality medical care for women in Arizona," Cecile Richards, president of the Planned Parenthood Federation of America, said in a statement.
"This is not over — we will continue to fight for Arizona women with everything we've got," she added.
Similar laws were annulled by Okalahoma's Supreme Court, overturned in North Dakota, and allowed to stand in Ohio and Texas with some exceptions, The Times reported.
——
Stem Cell Study Data Fabricated, Investigators Say
Data was fabricated by the lead author of a stem cell study that received worldwide attention when it was published in the journal Nature earlier this year, according to the Japanese institute where the research took place.
The supposed breakthrough was a new way to grow tissue that could be used to treat conditions such as diabetes and Parkinson's disease. But after the research was published in January, no other scientists could successfully reproduce the results. In March, one of the study's co-authors said the paper should be retracted, the Washington Post reported.
After a month-long investigation, the Riken research institute said Tuesday that lead researcher Haruko Obokata intentionally fabricated the data to produce her findings. Institute director Ryoji Noyori promised to "rigorously punish" those responsible for the deception.
The investigators concluded that images of DNA fragments used in the study were either doctored or entirely fabricated, the Post reported.
Obokata denied the allegations and said she will file a complaint against Riken.
—–
Widespread Ebola Outbreak in Guinea Difficult to Fight: Aid Group
The Ebola epidemic in the West African nation of Guinea is scattered in several distant locations and is unprecedented in how widely it is spread, according to the international aid group Doctors Without Borders.
"We are facing an epidemic of a magnitude never before seen in terms of the distribution of cases in the country," said Mariano Lugli, coordinator of the group's project in Guinea's capital city Conakry, FoxNews.com reported.
There have been 122 suspected cases of the highly infectious disease and 78 deaths in Guinea since January, according to the country's health ministry. The fact that Ebola cases in Guinea have been reported in numerous locations, some of which are hundreds of miles apart, makes it difficult to fight the disease, Doctors Without Borders said.
The outbreak has nearby countries worried, and Senegal has closed its border with Guinea and other neighboring nations, FoxNews.com reported.
There have been seven suspected and confirmed cases, including four deaths, in Liberia, the World Health Organization said. Five suspected cases have been reported in Sierra Leone.
​