Chemicals in Rugs, Cookware May Be Linked to Raised Cholesterol in Teens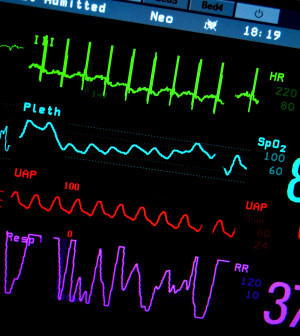 MONDAY, Sept. 6Common chemicals found in everything from non-stick cookware to grease-resistant food packaging appear to be associated with increases in cholesterol levels in adolescents, a new study suggests.
People are exposed to these chemicals — known as perfluoroalkyl acids (PFAAs) — in dust, drinking water, non-stain carpets, waterproof fabrics, microwave popcorn bags and a host of other household products.
"This is the first study that takes an in-depth look at an association between these chemicals and health effects in children," said study author Stephanie J. Frisbee, research instructor in the Department of Community Medicine at West Virginia University School of Medicine in Morgantown.
The PFAA compounds in question include perfluorooctanoic acid (PFOA) and perfluorooctanesulfonate (PFOS).
"We found a positive association between PFOA and PFOS and total [cholesterol] and LDL cholesterol," she said. As the blood levels of these chemical increased, so did cholesterol, Frisbee added.
The American Chemical Council, an industry group, did not respond to repeated attempts by HealthDay to get comment on the findings.
The report is published in the September issue of the Archives of Pediatrics & Adolescent Medicine.
For the study, Frisbee's team looked at cholesterol levels in more than 12,000 children and adolescents who are part of the C8 Health Project. This project resulted from the settlement of a class-action lawsuit against Dupont over the landfill dumping of chemicals that contaminated groundwater in six water districts in two states near the company's plant in Parkersburg, West Virginia, and exposed residents to levels of C8 (another name for PFOA) far higher than that of the general population.
Among the participants, the average PFOA concentration was 69.2 nanograms per milliliter and average PFOS concentration was 22.7 nanograms per milliliter.
Among 12- to 19-year-olds, the PFOA concentrations were higher than those seen in the general population, but PFOS concentrations were similar to those seen in samples from the general population, the researchers found.
Increased PFOA levels were associated with increased total cholesterol and LDL, or "bad," cholesterol, and PFOS was associated with increased total cholesterol, LDL cholesterol and HDL, or "good," cholesterol, the researchers said. Neither chemical was associated with an increase in triglyceride levels, they added.
On average, the children with the highest PFOA levels had higher cholesterol, compared with the children with the lowest PFOA levels. In addition, those with the highest PFOS levels had cholesterol that was more than eight points higher than those with the lowest PFOS levels, Frisbee's group found. That translated to an average difference of 8.5 milligrams per deciliter.
Frisbee noted that higher cholesterol levels had also been found in adults who took part in the C8 Health Project and were exposed to these chemicals.
Whether the association between these chemicals and cholesterol is causal isn't known. To find out, further research is needed, Frisbee said.
"We cannot speak at this point — it would be scientifically inaccurate — to speak about causality," she said. In addition, the potential harm to these children and teens is still not known, Frisbee added.
However, animal studies have shown that the liver is the organ most affected by perfluoroalkyl acid, and the liver is where cholesterol is made, the researchers noted.
"These are chemicals that do not degrade in the environment," Frisbee added.
Both chemicals are being phased out in the United States of use and being replaced by other compounds. Whether these new chemicals are safe or whether they carry their own set of health problems isn't known, Frisbee said.
"The way the U.S. system works is that you get to use whatever you want until somebody says there is a problem," she said.
One cholesterol expert, Dr. Ronald B. Goldberg, a professor of medicine at the Diabetes Research Institute of the University of Miami Miller School of Medicine, said that the increase in LDL cholesterol levels seen in the study, "can have a small but significant effect on heart disease."
Goldberg noted that the main cause of increasing cholesterol is animal fat in the diet. "On top of that, you have genetic abnormalities that are common," he added.
But the effect of chemical exposure needs more study, Goldberg said. "All you can say now is there is an association, and it doesn't prove that the contaminant is causing the LDL rise," he said.
More information
For more information on cholesterol, visit the American Heart Association.
Source: HealthDay
​