Third of Young U.S. Adults Lack Health Insurance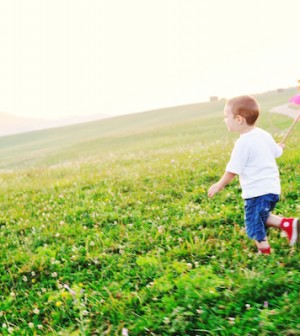 WEDNESDAY, Feb. 24Almost one-third of young adults in their 20s lacked health insurance in the United States in 2008, new statistics show.
The problem was more pronounced among men 20 to 29 years of age, 35 percent of whom went without coverage for medical care. As a result, these uninsured 20-somethings are less likely to visit a doctor on a regular basis, less likely to fill prescriptions and more likely to arrive at the emergency room.
"The highest uninsured rate is among people in their 20s and even though this is a relatively healthy group, they do need some access to health care," said Robin A. Cohen, lead author of a data brief just released by the National Center for Health Statistics, part of the U.S. Centers for Disease Control and Prevention.
"If you don't have insurance you're less likely to have a usual source of medical care. You're also less likely to have visited a doctor and you're more likely to have an unmet medical need," Cohen added.
"This is a problem that's existed for some time, and it's worsened over the last few years," said Sara Collins, vice president of the Affordable Health Insurance Program at The Commonwealth Fund in New York City. "We have an employer-based health insurance system so to the extent that you are without strong connections to that system when you have a transitional period, you're going to be at risk of losing your health insurance coverage."
And people in their 20s generally are in transition, moving from home where they could be on their parents' plan, to college where they could be on a college plan or to the workforce, where they may be on no plan.
And children who had been covered under Medicaid aren't likely to be eligible for that program when they turn 19, Collins added.
Based on data collected from more than 13,000 adults aged 20 to 29, the researchers discovered that:
U.S. adults in their 20s were almost twice as likely as adults aged 30 to 64 to go without health coverage (31 percent versus 17 percent).
Seventy percent of adults in their 20s had a "usual source" of medical care, although only 44 percent of young adults without insurance had such a source.
Women were more likely to have regular health-care practitioners than young men: 91 percent of women among those with private coverage versus 70 percent of men in the same category. Fifty percent of women without coverage had a regular doctor, compared with 39 percent of men in this category.
Adults in this age group without insurance were four times as likely as those with private insurance and twice as likely as those with Medicaid to have "unmet medical need."
One-quarter of uninsured people in this age group did not fill a needed prescription, compared with 6 percent of those with private insurance and 12 percent of those on Medicaid. Women were more likely than men to have an unmet need in this area.
About 10 percent of adults in their 20s reported at least two visits to an emergency room in the past year, with women twice as likely to have visited compared with men (12 percent versus 6 percent).
Greg Scandlen, founder of Consumers for Health Care Choices, pointed out that the situation has probably worsened since 2008 as a result of the deteriorating economy, but that there was little new in the idea that many 20-somethings lack health insurance.
"It's always been young adults who are most likely to be uninsured, and most of the people who are employed do have workers' comp and do have auto insurance so they are actually covered for things most likely to happen to them in that age group," he said.
"The implication here is that everyone should see a doctor once a year. I think that's crazy. The whole notion of an annual physical exam is just a waste of money," Scandlen said. "Women are far more likely to see a doctor more regularly because of ob/gyn issues, but the fact that young men in their 20s don't see a doctor doesn't bother me at all."
More information
The U.S. government has more on the current health reform plan.
Source: HealthDay
​