Low-Income Seniors at Greater Risk for Heart Failure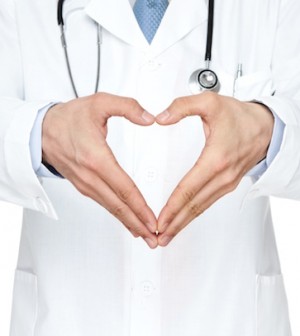 MONDAY, Nov. 14Seniors with low incomes are more likely to develop heart failure than those with higher incomes, even if they have Medicare coverage and are college-educated, a new study finds.
"As far as the risk of developing heart failure is concerned, lower education may not matter if a person is able to maintain a high income in later years," said senior researcher Dr. Ali Ahmed, in an American Heart Association news release.
The researchers examined records of 5,153 Medicare-eligible seniors living independently without heart failure in the early 1990s, and grouped them based on their level of education and income. Those with low education did not go to college, and those with low incomes lived on less than $25,000 a year.
Thirteen years later, 18 percent of the seniors with a high level of education and high income had developed heart failure. Similarly, 17 percent of the older adults with low education but high income developed heart failure, according to the release.
On the other hand, 23 percent of seniors with low income developed heart failure regardless of their education. Patients with low education and low income however, were at the greatest risk, with 29 percent developing heart failure.
The researchers accounted for known heart disease risk factors in their findings, slated for presentation Monday at the American Heart Association's annual meeting in Orlando, Fla.
Low-income patients may not be able to afford the out-of-pocket costs associated with their Medicare coverage, the researchers suggested.
"They may have to choose between their drugs and their groceries. Or the out-of-pocket expenses might adversely affect how often they go see their doctor," explained Ahmed, who is director of the Geriatric Heart Failure Clinics at the University of Alabama at Birmingham and the Birmingham VA Medical Center.
Income also affects people's access to healthy foods and safe, affordable places to exercise. The researchers concluded that older people need low-cost ways to stay healthy and eat right. They said more research is need to identify the specific reasons why people with low incomes are at greater risk for heart failure.
Because this study was presented at a medical meeting, the data and conclusions should be viewed as preliminary until published in a peer-reviewed journal.
More information
The American Heart Association provides more information on disparities in heart disease.
Source: HealthDay
​