Littlest Kids in Big Day-Care Centers May Have Better Health Later On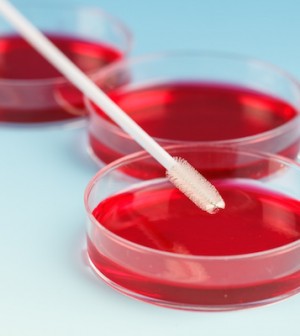 MONDAY, Dec. 6Very young children who go to child care centers with large groups of children get more respiratory and ear infections during their preschool years but fewer infections while in elementary school, a new study has found.
The study included children born in 1998 to 1,238 families. The kids went to either a large child care facility, which had up to 10 groups of eight to 12 children each, or a small, home-based center with three to eight children, or they were cared for at home. The researchers monitored the children for eight years.
Compared with children who were cared for at home, those who began going to a large child care facility before they were 2½ years old had higher rates of respiratory and ear infections during early preschool, the same risk of infection during late preschool and lower rates during elementary school, the study found.
No differences in infection risk were found between children who started child care in small, home-based centers and those cared for at home.
The findings were published in the December issue of Archives of Pediatrics & Adolescent Medicine.
"This study provides reassuring evidence for parents that their choices regarding child care (group size and age at enrollment) should not have a major effect on the health of their children from a long-term (eight-year) perspective, at least regarding respiratory tract infections with fever, gastrointestinal tract infections and ear infections," concluded Sylvana M. Cote, of Ste.-Justine Hospital and the University of Montreal, and colleagues.
In fact, the researchers added, children who spend their early years in large-group child care settings "may even gain protection against infections during the elementary school years, when absenteeism carries more important consequences for school adaptation and performance."
More information
The U.S. National Institute on Deafness and Other Communication Disorders has more about ear infections in children.
Source: HealthDay
​