Homeopathic Nasal Zinc Linked to Loss of Smell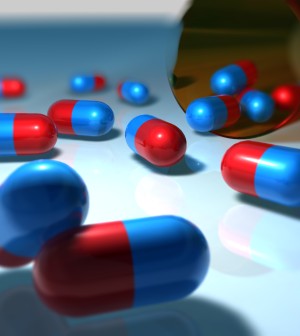 MONDAY, July 19To try and lessen the effects of the common cold, many people have turned to homeopathic remedies, including products containing zinc.
However, a new analysis suggests that nasal gels containing zinc and nasal swabs with zinc have most likely caused a loss of smell in some users.
"In my practice, we started seeing people using the zinc nasal gel. They squirted it in, took a deep sniff and then had an incredibly intense burning sensation that lasted for several hours. When these people recovered, they found they had no sense of smell," explained study author Dr. Terence Davidson, director of the University of California at San Diego Nasal Dysfunction Clinic.
The loss of smell is called anosmia, and Davidson said that people might not appreciate how significant it can be. "Most of us take our sense of smell for granted. But, people need to take a moment to realize how important smell is. It helps us avoid dangers when we smell smoke or gas or rotten, spoiled food and it brings us incredible pleasure — think about the smell of our homes, loved ones, food, coffee. In fact, 90 percent of our appreciation for food comes from our sense of smell," he said.
Davidson said that some of the people affected by the zinc-induced anosmia filed lawsuits against the manufacturers of these products. However, there are no randomized, controlled clinical trials that conclude a loss of smell is one of the possible outcomes from using these products, making it harder to prove cause-and-effect.
Since it would be impossible, as well as unethical, to try to conduct such a study now, Davidson and his colleague, Dr. Wendy Smith, applied the "Bradford Hill Criteria" to 25 patients they had seen for the sudden loss of smell after using a zinc gel product.
The Bradford Hill Criteria were developed in 1965 by a statistician who wanted to establish a causal link between tobacco smoking and lung cancer. The nine key criteria necessary to find a causal link include: strength of the association, consistency, specificity, timing, dose-response (does more of the substance make the problem worse?), biological plausibility, biological coherence, experimental evidence and analogy.
"Dr. Smith and I applied the criteria to zinc-induced anosmia and conclusively show that nasal zinc was the cause of the subsequent loss of smell," said Davidson.
The finding is published in the July issue of the Archives of Otolaryngology, Head and Neck Surgery.
In addition, the efficacy of these products in reducing cold symptoms is "questionable," according to the study.
The patients seen by the researchers had a permanent loss of smell, but Davidson said there are likely people who have had lesser degrees of damage from these products as well.
Homeopathic remedies like nasal zinc aren't subject to the same rules and regulations that prescription and over-the-counter medications are. However, in June 2009, the U.S. Food and Drug Administration recommended that consumers stop using these products and requested that the manufacturers stop selling them, which they did. Oral zinc products are not associated with this problem and remain on the market.
HealthDay was unable to reach a spokesperson for Matrixx Initiatives, a former manufacturer of nasal zinc. However, in a press release dated June 16, 2009, William J. Hemelt, acting president of Matrixx Initiatives, said, "It is well-understood in the medical and scientific communities that the most common cause of anosmia is the common cold, which Zicam Cold Remedy intranasal gel products are taken to treat." He said that, "given the enormous number of doses sold and colds treated," there's no cause to think that the number of cases of anosmia reported is any more than what might be expected in the general population. "There is no reliable scientific evidence that Zicam causes anosmia," Hemelt concluded.
But another expert isn't so sure.
"I think this study was well-done, and I think intranasal zinc can impair the sense of smell. Does it happen all the time? No. Is it a rare event? No," said Dr. Marc Siegel, an associate professor of medicine at the New York University School of Medicine and the NYU Langone Medical Center in New York City. "The problem is that it's not FDA-regulated. If this were a prescription drug, you probably would've seen this [side effect] in the trials needed for approval," he said.
The take-home message for consumers, said Davidson, is to "be careful about the things you put into your body. Whether it's a drug or a homeopathic medicine, not all are safe, so be careful."
More information
Learn more about nasal zinc products and the loss of smell from the U.S. Food and Drug Administration.
Source: HealthDay
​