Brain Can Compensate for Cognitive Damage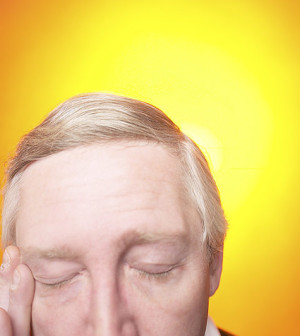 WEDNESDAY, Nov. 3Undamaged areas of the brain can compensate for damage in a part of the brain called the prefrontal cortex, which is important for memory and attention, a new study finds.
Researchers examined brain activity in patients with damage to the prefrontal cortex on only one side of the brain and in a control group of patients with no brain damage. Both groups performed a visual working memory task or visual attention task.
The researchers presented stimuli to one brain hemisphere at a time, which allowed them to challenge either the damaged or intact prefrontal cortex in the patients with brain damage.
In these patients, there were temporary increases in activity related to attention and memory in the intact prefrontal cortex within one second of stimulation of the damaged prefrontal cortex.
The study appears in the Nov. 4 issue of Neuron.
Previous research has shown that undamaged areas of the brain can compensate for damage to brain areas that control movement and language. But it hasn't been clear whether the same type of compensation can occur for cognitive functions such as memory and attention.
"Our results show that the neural changes observed in movement recovery after motor cortex damage expand to cognitive domains and apply to a dynamic model of memory and attention compensation by the intact, undamaged cortex," lead author Dr. Bradley Voytek, University of California at Berkeley, said in a journal news release.
"We demonstrate that brain recovery can manifest itself as transient changes in information processing occurring on a sub-second timescale after the injured brain has been challenged to perform," he said, adding that this supported "a dynamic and flexible model of [nervous system] plasticity."
More information
The Brain Injury Association of America has more about treatment and rehabilitation.
Source: HealthDay
​