After Brain Injury, Oxygen Monitoring Vital, Study Finds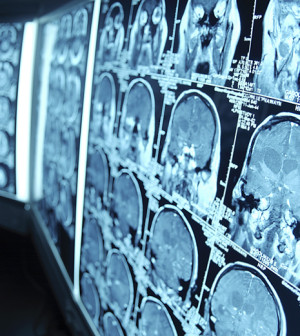 FRIDAY, Nov. 11Low oxygen supply (hypoxia) increases the risk of death and major disability in people who suffer a severe traumatic brain injury (TBI), a new study finds.
Brain oxygen levels were monitored in about 100 patients with TBI, most of whom had bleeding within the brain after serious blunt head trauma. Forty-three percent of the patients fared poorly, suffering severe disability, dying or being in a vegetative state.
The greater the fall in brain oxygen levels, the higher the risk of poor results. The average length of time with brain hypoxia was 8.3 hours for patients with poor results compared to 1.7 hours for those with good results (moderate or no disability).
The study appears in the November issue of the journal Neurosurgery.
After accounting for other important risk factors, the researchers concluded that brain oxygenation was a significant and independent predictor of poor results among the patients. For each additional hour with brain hypoxia, the risk of poor results increased by 11 percent.
"Brain hypoxia is associated with poor short-term outcome after severe TBI — independent of other factors like intracranial pressure and cerebral perfusion pressure [i.e. brain blood flow]," Dr. Mauro Oddo, of the University of Pennsylvania Medical Center in Philadelphia, and colleagues said in a journal news release. "The results support a recent guideline revision calling for monitoring of brain oxygenation during intensive care for patients with severe head injury."
More information
The U.S. National Institute of Neurological Disorders and Stroke has more about traumatic brain injury.
Source: HealthDay
​