Stroke Risk Runs in the Family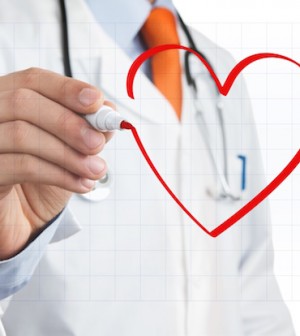 MONDAY, March 8If your mother or father had a stroke by the time they were 65, your chances of also having a stroke by that age are increased fourfold, U.S. researchers report.
There are many risk factors for stroke, such as high blood pressure, obesity and smoking. These risks factors can be changed, but family history cannot, they added.
"Know your family and parents' medical history as accurately as you can. And remember family history may not be modifiable, but it acts superimposed on other risk factors," said lead researcher Dr. Sudha Seshadri, an associate professor at Boston University School of Medicine.
"Parental stroke occurrence should, we believe, be included in predicting a person's stroke risk," she added.
The report is published March 8 in the online edition of Circulation.
For the study, Seshadri's team collected data on 3,443 people who participated in the Framingham Heart Study. These participants were all children of original Framingham study participants.
Among the parents of these individuals, 106 had strokes by the time they were 65. Among the current participants, 128 had strokes over the 40 years of the study.
After taking into account the usual risk factors for stroke, the researchers found that people who had a parent who had a stroke by the time they were 65 had twice the risk of having a stroke at any age and four times the risk of having a stroke by the time they reached 65.
In addition, the researchers found that among mothers who had a stroke, the risk for a stroke was highest among their daughters. The association of stroke among fathers and their children was weaker, but encompassed both sons and daughters.
Of the two types of stroke — ischemic (which is caused by a blocked artery in the brain) and hemorrhagic (which is caused by bleeding into the brain) — ischemic stroke was most common among parents and their offspring, the researchers noted. In fact, 74 of the 106 strokes among parents were ischemic, while 106 of the 128 strokes among the offspring were ischemic.
"Clearly, there is a strong genetic component to stroke risk," Seshadri said. "The Framingham Heart study, in conjunction with three other large collaborating studies, recently described a new gene for stroke risk, but this needs confirmation and other genes and genetic variants clearly remain to be found," she noted.
However, the biggest effect of a parental stroke by age 65 is on offspring who have a high stroke risk factor such as high blood pressure, Seshadri said.
"So, a positive family history should motivate one towards better control of blood pressure, blood sugar, quitting smoking, exercise and keeping an ideal weight," she added.
Dr. Larry B. Goldstein, director of the Duke Stroke Center at Duke University Medical Center, said these finding are consistent with the results of other studies.
Goldstein agreed that there are modifiable and non-modifiable risk factors for stroke.
"The non-modifiable ones are important to recognize, because they alone put you at increased risk," he said. "That means you really have to pay attention to all the things you can do to modify risk, and be quite aggressive about those."
Of the modifiable risk factors for stroke, blood pressure is the most important, Goldstein said.
"But studies have also shown that people who follow a healthy lifestyle can have up to an 80 percent lower risk of a first stroke, compared to people who don't," he said.
Controlling blood pressure, not smoking, staying lean, eating a healthful diet, not drinking too much alcohol, exercising and keeping your cholesterol low are all ways to help reduce the risk of having a stroke, Goldstein said.
More information
For more information on stroke, visit the American Heart Association.
Source: HealthDay
​