Scientists Map Neanderthal Genome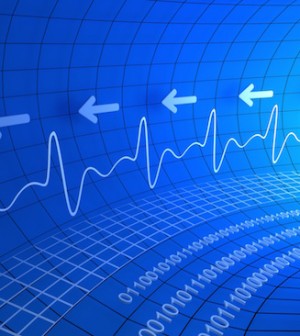 THURSDAY, May 6Researchers have sequenced the genome of the Neanderthal, Homo sapiens' closest evolutionary relative, in a feat that could ultimately shed light on what makes humans uniquely human.
As it turns out, 1 percent to 4 percent of the DNA in modern humans outside of Africa was probably inherited from Neanderthals, apparently because humans and Neanderthals at some point interbred.
There was no sign of Neanderthal DNA in modern-day individuals from Africa, suggesting that the interbreeding occurred after Neanderthals migrated out of that continent.
The studies also showed that, because of a shared lineage stretching far back in time, the DNA of modern humans is 99.7 percent identical to that of Neanderthals. In comparison, today's humans share about 98.8 of their genetics with their close primate relative the chimpanzee.
Previous tests — albeit on only a fraction of the DNA analyzed in two new papers in the May 7 issue of Science — had indicated that the two groups (scientists are unsure whether to actually call them separate species) had mated.
"It's extremely satisfying that we now have a first overview of the Neanderthal genome after four years of intense effort," said Svante Pääbo, senior author of the two papers. "This is exciting because Neanderthals are our closest evolutionary relative. If we want to define genetically what makes all humans that live today unique . . . we can begin to do so."
"In a way, 1-to-4 percent of the DNA that I carry in my cells, if I come from outside Africa, is from Neanderthals," added Pääbo, who is a geneticist with the Max-Planck Institute for Evolutionary Anthropology in Leipzig, Germany. "Neanderthals are not totally extinct. In some of us, they live on a little bit."
Pääbo spoke at a Wednesday news conference announcing the findings.
Both humans and Neanderthals, or Homo neanderthalensis, came from a common ancestor about 800,000 years ago, then their lineages diverged. Chimpanzees, humans' closest living relative, branched off from the same line somewhere between 5 million or 7 million years ago.
Neanderthals roamed Europe and western Asia starting about 400,000 years ago, disappearing from the historical record 30,000 years ago.
The authors of the new papers were able to retrieve Neanderthal DNA from about half a gram of crushed Neanderthal bone from a cave site in Croatia, derived from three females who lived about 40,000 years ago. The particles came from three bone fragments measuring only about five to 10 centimeters each, said Pääbo.
"The bone seem to have been deliberately crushed," he related. "It has been suggested that this is evidence for cannibalism at the site and other such sites."
This DNA was sequenced using high-throughput sequencing technology developed six or seven years ago, then compared to the genomes of five modern-day humans from southern Africa, West Africa, Papua New Guinea in the South Pacific, China and France.
Modern-day humans from Papua New Guinea, China and France, but not from Africa, shared DNA with Neanderthals.
"It's a small proportion of inherited genetic material in non-Africans but it is a very real proportion," said David Reich, a corresponding author on one of the papers and associate professor of genetics at Harvard Medical School.
The investigators believe that humans mated with Neanderthals sometime after Neanderthals left Africa to go the Middle East. This would account for the divergence in African and non-African genomes.
But they haven't ruled out the possibility that Africans today have genes from some other archaic humans.
"I don't think we should take this as evidence that necessarily only people outside Africa have some caveman biology in them," Pääbo said. "I think that people in Africa may also have absorbed some archaic genes. We just don't know that [yet]."
Reich agreed. "Absence of evidence is not evidence of absence," he said.
The team also was able to pinpoint new genes in humans that might have given humans an evolutionary advantage, enabling them to reproduce and survive better than their Neanderthal cousins.
Among the genes that appeared most implicated in "positive selection" were three which have also been implicated in Down syndrome, schizophrenia and autism.
Other implicated genes include some involved in energy metabolism as well as skeletal and skin development.
Asked if modern-day humans would one day be able to determine if their family's genes are Neanderthal-derived or not, Pääbo replied, "I'm sure companies will start to offer that."
"I think it's likely to happen," added Ed Green, first author of one of the papers and an assistant professor of biomolecular engineering at the Baskin School of Engineering at the University of California, Santa Cruz.
More information
You can see the Neanderthal genome sequence at GenBank maintained by the U.S. National Institutes of Health.
Source: HealthDay
​