New Clues to Possible Genetic Basis for ADHD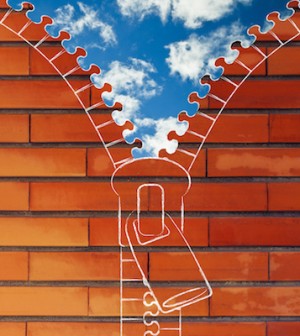 MONDAY, Oct. 4Children whose mothers are likely to produce too little of the brain chemical serotonin because of gene mutations may be at higher risk of developing attention-deficit hyperactivity disorder (ADHD) later in life, Norwegian researchers report.
Serotonin is involved in many physiological functions and plays an important role during development, especially in the development of nerve cells, the researchers say.
"An impaired maternal serotonin production may have profound long-term behavioral effects on [offspring], independent of the children's own genotypes," said lead researcher Dr. Jan Haavik, from the Department of Biomedicine at the University of Bergen.
"As technologies evolve, systematic gene sequencing can provide new insight into mechanisms of complex disorders like ADHD," he added.
The report is published in the October issue of the Archives of General Psychiatry.
For the study, Haavik and colleagues took blood samples from 495 adults with ADHD and 97 of their family members as well as from 187 people without ADHD from across Norway. In addition, they collected data on these individuals' psychiatric diagnoses and symptoms.
The researchers then sequenced the genes of 646 of the participants and found nine mutations, eight of which were linked to the two enzymes involved in the body's synthesis of serotonin.
The researchers found that children of mothers who were predisposed to impaired serotonin production were more likely to have ADHD. Among 38 family members and 41 of the children, those whose mother had one of the mutations had a 1.5 to 2.5 higher risk of developing ADHD, compared with people or children who did not have these mutations or children whose father had the mutations.
The number and severity of ADHD symptoms varied widely, which suggested that for children of mothers with these mutations, "the clinical outcome probably depends on a sum of many different genetic or environmental factors in addition to variations in maternal serotonin levels," the Norwegian researchers noted.
They also stressed that further studies replicating the results, "preferably in larger samples, will be required to corroborate this relationship."
Dr. Stephan Zuchner, an associate professor and director of the Center for Human Molecular Genomics at the University of Miami Miller School of Medicine, said there is considerable debate of how much of ADHD is genetically based.
"There is an extreme spectrum, from people who think it's not so much to people who think it's a lot," he said. "I think it's certainly significant — the genetic contribution. There is little doubt that ADHD has a genetic component."
However, Zuchner thinks that developing ADHD is a result of both genetics and environment. "It is rare to see that genetics alone can cause ADHD," he said.
Zuchner also noted this is a small study, so it is premature to try to identify the risk of developing ADHD based on these genetic mutations. "I would be careful from this small study not to draw any larger conclusions," he said.
At least one other study has found some evidence of a genetic basis for ADHD.
A report in the Sept. 30 online edition of The Lancet found that many who suffer from ADHD appear to have a genetic abnormality that may predispose them to the condition, British researchers report.
The U.K. team analyzed the genetic information of 366 children with ADHD, comparing it to more than 1,000 unrelated but ethnically matched individuals in a control group. Children with ADHD were significantly more likely to have missing or duplicated segments of DNA — called copy number variations (CNVs) — than were children without ADHD, the researchers found. This type of genetic variation is more common in those with brain disorders, they noted.
The findings were replicated in a study of 825 Icelandic patients with ADHD and more than 35,000 Icelandic control group members.
In background materials to the study, the British researchers said they hoped their findings would help overcome the stigma associated with ADHD — which some people associate with parenting problems or poor diet — by suggesting that it has a genetic basis.
Finally, a third study – this time a small case-control study of about 250 children — found that children with ADHD are more likely to suffer from depression or attempt suicide as teens.
In fact, 16 to 37 percent of those with ADHD suffer from major depressive disorder or a relatively mild form of depression known as dysthymia, noted Andrea Chronis-Tuscano of the University of Maryland and colleagues.
"These findings suggest that it is possible to identify children with ADHD at very young ages who are at very high risk for later depression and suicidal behavior," the authors wrote in the same issue of The Lancet. "Considered in light of what is already known about the antisocial outcomes of childhood ADHD and their risk for unintentional injury, it would not be premature to test early prevention programs designed to reduce both serious behavioral and affective [consequences] of ADHD in early childhood."
More information
For more information on ADHD, visit the U.S. National Institute of Mental Health.
Source: HealthDay
​