HIV-Like Virus Arose in Primates Millions of Years Ago, Scientists Say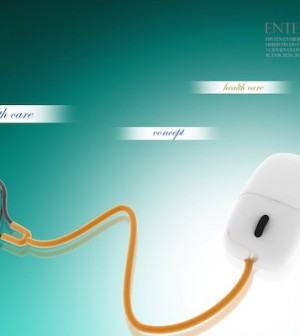 THURSDAY, Jan. 24HIV-like viruses have been present in primates for anywhere from 5 million to 12 million years, according to a new study.
HIV, the virus that causes AIDS, began infiltrating the human population in the early 20th century.
The modern human species is estimated to be roughly 100,000 to 150,000 years old.
Previous research suggested that HIV-like viruses, called lentiviruses, had been present in primates for only tens of thousands of years. But some scientists suspected that time frame to be much too short.
In this study, researchers estimated the length of time that lentiviruses have been present in primates by tracking evolutionary changes in lentiviruses and in a primate immune system gene called APOBEC3G.
The investigators found that a gene in lentiviruses that defends them against APOBEC3G has been evolving in tandem with the immune system gene. This finding enabled them to determine how long lentiviruses have been present in primates.
The findings, appearing online Jan. 24 in PLoS Pathogens, suggest that HIV-like infections in primates are much older than previously thought, and confirm that HIV-like viruses in various monkey species today are the descendants of ancient viruses in primates that have shaped how the immune system fights infections.
"More than 40 non-human primate species in sub-Saharan Africa are infected with strains of HIV-related viruses," study author Michael Emerman, a virologist at the Fred Hutchinson Cancer Research Institute, said in a journal news release. "Since some of these viruses may have the potential to infect humans as well, it is important to know their origins."
More information
The U.S. National Institute of Allergy and Infectious Diseases has more about HIV/AIDS.
Source: HealthDay
​