Having Relative With Atrial Fibrillation Raises Own Risk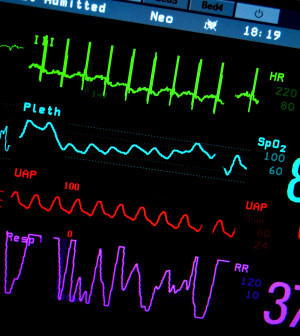 SATURDAY, Nov. 13People who have a first-degree relative with atrial fibrillation are at increased risk themselves for the potentially deadly heart rhythm disorder, a new study finds.
U.S. researchers analyzed data from 4,421 participants in the long-term Framingham Heart Study. None of them had atrial fibrillation at the start of the study. Between 1968 and 2007, 440 of the participants developed the disorder.
People whose fathers, mothers or siblings had atrial fibrillation were 40 percent more likely to develop AF than those who didn't have a first-degree relative with it — 5.8 percent vs. 3.1 percent, respectively.
The increased risk persisted after the researchers adjusted for established risk factors and related genetic variants, said study author Dr. Steven A. Lubitz, of the Cardiovascular Research Center at Massachusetts General Hospital in Charlestown, and colleagues.
The study, to be published in the Nov. 24 print issue of the Journal of the American Medical Association, was released online early to coincide with a planned presentation on the findings Saturday at the American Heart Association annual meeting in Chicago.
More information
The American Academy of Family Physicians has more about atrial fibrillation.
Source: HealthDay
​