Gene Variant Linked to Failure of Asthma Drug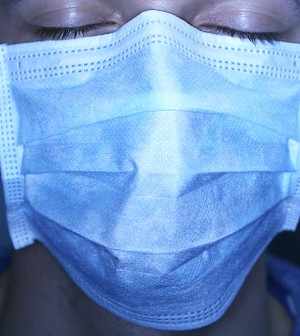 WEDNESDAY, Sept. 28About one in six asthma sufferers carries a genetic variant that's associated with a poor response to commonly prescribed inhaled asthma medications called corticosteroids, according to a new study.
Researchers found that people with asthma carrying two copies of a specific gene variant were more than twice as likely not to respond to inhaled steroids as those without the variant.
Those who responded poorly showed only about one-third the improvement in lung function in response to steroid inhalers used for the long-term control of asthma than those without the variant.
Researchers said the variant probably works alongside other genetic and environmental factors to affect response to the medication.
"This finding helps to explain the genetic basis for the long-standing observation that some people do not respond well to what is a common asthma treatment," said Dr. Susan Shurin, acting director of the U.S. National Heart, Lung, and Blood Institute, in a news release. "The study illustrates the importance of research examining the relationship between genetic makeup and response to therapy for asthma, and underscores the need for personalized treatment for those who have it."
Poor response to inhaled corticosteroids often runs in families, according to the study.
Researchers examined genetic information from more than 1,000 people enrolled in five different clinical trials for various asthma treatments.
The study, published in the Sept. 26 online edition of the New England Journal of Medicine, uncovered a variant in a gene called GLCCI1 linked to poor response to inhaled corticosteroids.
The study's authors noted that the majority of the people studied were white, so the findings may not apply to people of other races or ethnicities. They added that more research is needed to understand how GLCCI1 affects the lungs and whether or not it affects non-white asthma patients.
More information
The U.S. National Heart, Lung, and Blood Institute provides more information on asthma treatments.
Source: HealthDay
​