Gene Discovery Sheds Light on Children's Asthma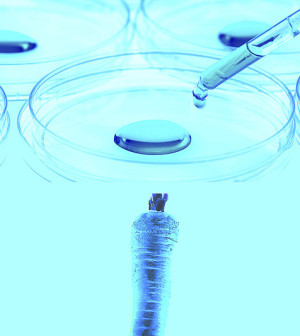 WEDNESDAY, Dec. 23A new gene involved in immune system function has been linked to moderate-to-severe childhood asthma.
Identification of the specific mutation may one day lead to new targets for treating the widespread and troublesome illness, researchers report in the Jan. 7 issue of the New England Journal of Medicine.
Still, any one gene is likely just a piece of the asthma puzzle, one expert cautioned.
"There are only a handful diseases for which the problem is a single gene, for example, cystic fibrosis. And even those are complex with numerous mutations on that gene," said Dr. Norman Edelman, chief medical officer for the American Lung Association. "Asthma clearly is not a single gene problem. This is good work. They know what the gene codes for but it doesn't mean we're any closer to a cure."
Asthma can likely be attributed to environmental and genetic factors and an interaction between the two, but most of the genes implicated in asthma are still unknown.
One 2007 study used genome-wide association methods to identify ORMLD3 on chromosome 17, the only other gene so far related to asthma risk.
"That gene did not have a hugely significant effect," noted Dr. Hakon Hakonarson, director of the Center for Applied Genomics at Children's Hospital of Philadelphia (CHOP) and the senior author of the new study.
That indicates that probably no one gene will account for the lion's share of asthma. "The 2007 paper would have seen that if that was the case," Hakonarson said.
These researchers used the same methodology — a genome-wide association study — to study the genetics of 793 white children with persistent asthma, all patients at CHOP. The team then compared that data to the genetics of almost 2,000 healthy children.
The group of children with asthma were all young, raising the odds that a gene could be detected (average age about 7). "They might have a stronger genetic component if the disease comes up early," Hakonarson explained.
Most of the kids also had moderate-to-severe asthma, not mild asthma, again indicating that their disease might have a strong genetic component. All were taking fairly high doses of inhaled steroids to help control their illness.
The analysis identified two genetic regions linked to asthma. One was the previously identified chromosome 17 locus, but there was also a newly spotted gene linked to asthma, called DENND1B, pinpointed on chromosome 1q31.
To make sure this wasn't a chance finding, the authors replicated the findings in groups of children in both the United States and Europe, including a group of black children.
"DENND1B is expressed most intensely on dendritic cells and on T lymphocytes [both key players in immune function]," Hakonarson explained. "Dendritic cells sit in the airway and take up any virus, allergen or any foreign culprit which is invading the airway and presents it to the T lymphocyte. Then the T lymphocyte determines what to do with the [invader]."
The T lymphocyte could then decide to ignore the invader, attack it or make a clone so the compound will be recognized again, in which case the person becomes sensitized to this particular compound.
Additional research not reported in this paper has revealed that the DENND1B gene regulates the release of cytokines — key immune system signaling molecules.
"The level of cytokines probably has something to do with what [T lymphocytes] ultimately do — ignore it, attack it or make a clone," Hakonarson said.
Now, researchers have "a truckload of work to do" to clarify the picture, he said.
And the whole picture, when ultimately revealed, is likely to be a complex one.
"It's not a surprise to find a confirmation that there's a genetic contribution to asthma," said Dr. Len Horovitz, a pulmonary specialist with Lenox Hill Hospital in New York City. "But you can have a genetic tendency and never express it. If you knew this about a person, you would watch them more carefully, want them to be less exposed to secondhand smoke that might bring out asthma. But that wouldn't guarantee that they would or wouldn't express asthma. That probably is something more complicated that has to do with other environmental factors."
More information
There's more on childhood asthma at the American Academy of Asthma, Allergy & Immunology.
Source: HealthDay
​