Using Canada's Health System as Model Might Cut U.S. Costs: Study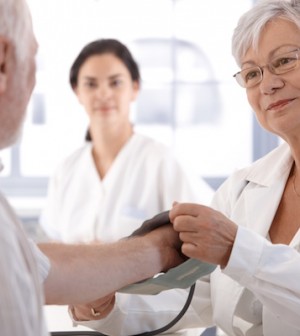 TUESDAY, Oct. 30Since 1980, health care costs in the United States could have been about $2.15 trillion less if Canadian cost-saving measures had been used, according to a new study.
Over the same period, health care spending in the United States grew nearly three times faster than in Canada's Medicare program, even though Canadian law bans co-payments and deductibles, the City University of New York researchers noted.
"Canada's Medicare program has been much more successful in controlling costs than the U.S. Medicare program," said Dr. Steffie Woolhandler, a professor in CUNY's School of Public Health.
Many factors play into the difference, Woolhandler said.
"Canada's system is a real single-payer system — our system is single-payer for only a portion of the population," she said.
This results in higher administrative costs in the United States compared to Canada, Woolhandler said. "In the U.S., administrative costs are about 31 percent of health care costs and it's about 16 percent in Canada," she said.
In addition, hospitals in Canada are paid less than in the United States. Also, the Canadian government negotiates drug prices to get the lowest cost, while the U.S. government is prohibited by law from negotiating drug costs for Medicare patients, Woolhandler said.
Medical malpractice costs also are lower in Canada, she noted.
Even though costs are lower in Canada, health outcomes are akin to the those for the United States, Woolhandler said.
"Canadians' life expectancy is longer than in the United States," she said. "Access to care is better in Canada."
In the United States, access to care is limited by costs, Woolhandler said. One criticism of the Canadian system is that people have to wait for care, but Woolhandler says those who have to wait are only a small minority of patients.
Woolhandler, who was a founder of Physicians for a National Health Program, is an advocate for a true single-payer system in the United States.
"The Unites States has serious problems with costs of health care generally and costs of Medicare specifically," she said. "We need to look at the cost-control methods used in Canada that have worked rather than unproven methods proposed by politicians that are unlikely to work."
The report was published in the Oct. 29 issue of the journal Archives of Internal Medicine.
For the study, Woolhandler and Dr. David Himmelstein, also a professor in the CUNY School of Public Health, analyzed American and Canadian Medicare spending.
They found, after adjusting for inflation, U.S. Medicare spending rose almost 200 percent from 1980 to 2009; Canada's rose 73 percent.
Woolhandler noted that some politicians want to replace Medicare with a voucher system that seniors could use to buy health insurance. Others advocate incentives to limit care. Neither option is a proven way of cutting costs, Woolhandler said.
One critic says the analysis by Woolhandler and Himmelstein is "superficial" and doesn't take into account the differences between the United States and Canada.
"There are a hundred other reasons for the differences, which are difficult to disentangle about how we practice medicine in the U.S.," said Stuart Altman, a distinguished professor of national health policy at Brandeis University's Heller School for Social Policy and Management, in Waltham, Mass.
The U.S. medical care system is more expensive to run, he said. For one thing, people in medicine in the United States make more money than in Canada, Altman said.
Altman said there is really no way to bring costs down in the United States.
"We are trying to do that," he said. "We are trying to rearrange the delivery system to be more efficient, but once we have climbed up that ladder and created this delivery system, it's very hard to climb back down."
"The only hope we have is to slow the rate of growth," Altman said. "There is no way, short of a catastrophe, to walk down that ladder and bring our health care system to look like Canada or anyone else."
"Health care in other countries is a social service," he said. "In the United States, it's big business."
More information
For more information on U.S. health care costs, visit the Kaiser Family Foundation.
Source: HealthDay
​