Tragedy of Child Sexual Abuse Takes Financial Toll, Too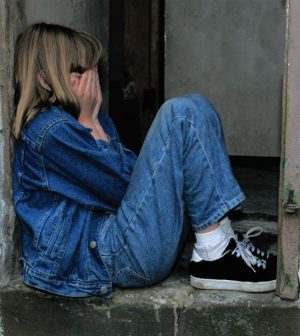 Child sexual abuse in the United States exacts an enormous economic toll, researchers report.
Researchers at the Johns Hopkins Bloomberg School of Public Health calculated that in 2015 alone, the costs associated with the aftermath of abuse exceeded $9 billion. That figure included costs associated with health care, child welfare, special education, violence and crime, suicide and survivor productivity losses, the researchers said.
The researchers hope this sobering estimate will prompt improved prevention efforts, including more federal funding for prevention research.
"Most people appreciate the immense mental and physical health toll of child sexual abuse on victims, but that knowledge has been insufficient to prompt serious investment in primary prevention efforts," said study author Elizabeth Letourneau. She directs the Moore Center for the Prevention of Child Sexual Abuse at Hopkins.
"I hope that presenting a credible estimate of the fiscal toll of child sexual abuse will inspire policymakers to designate resources toward the development, evaluation and dissemination of prevention efforts that protect children from experiencing their first abuse, rather than focusing almost solely on after-the-fact approaches," she added in a Hopkins news release.
For the study, her team analyzed data on all child sexual abuse cases reported to child protective agencies across the United States. They also calculated the average lifetime cost per victim on health care, child welfare and other expenses related to their abuse.
In 2015, there were a total of 40,387 reported child sexual abuse cases. But the researchers pointed out that this may be a conservative estimate since many more cases likely went unreported. Of all the documented cases, 75 percent involved female victims.
Rare cases of deadly child sexual abuse accounted for the highest costs, more than an estimated $1 million.
Non-deadly abuse involving female survivors was associated with roughly $283,000 in costs over the victim's lifetime. For male victims, the costs were lower. The researchers noted this may be due to the fact that child sexual abuse involving boys is not as well studied.
Previous studies have shown that child sexual abuse has far-reaching effects, increasing young people's long-term risk for mental, physical and behavioral health issues. Children who are sexually abused are also more likely to become infected with a sexually transmitted disease, engage in violence or self-harm or develop a substance abuse problem, the study authors noted.
The findings were published recently in the journal Child Abuse and Neglect.
More information
The U.S. Centers for Disease Control and Prevention provides more on child abuse and neglect.
Are You Living with Psoriasis?
A growing knowledge of the skin disease called psoriasis is leading to greater treatment choices, including personalized therapies, the U.S. Food and Drug Administration reports.
Psoriasis is an immune system disorder that causes overproduction of skin cells, resulting in scaling, pain, swelling, redness and heat. The condition affects about 7.5 million Americans.
"As we better understand the disease, researchers know more about what specific factors to target in order to develop effective treatments," FDA dermatologist Dr. Melinda McCord said in an agency news release.
There is no cure for psoriasis, so the main goals of treatments are to stop skin cell overproduction and reduce inflammation. Current therapies include medicines applied to the skin (topical), light treatment (phototherapy), or drugs taken by mouth or given by injection.
Doctors used to take a step-by-step approach, starting patients with mild to moderate psoriasis on topical therapy. If that was ineffective, doctors moved on to phototherapy or drug treatment.
​