Stroke Prevention Treatment Varies Widely Across U.S.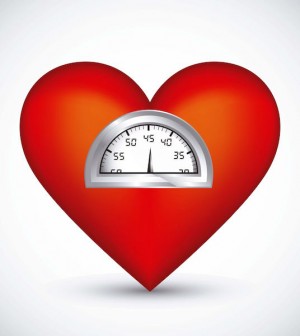 MONDAY, July 26Doctors across the United States differ greatly in how they choose to open up clogged neck arteries to help prevent stroke, a new study shows.
Carotid artery disease occurs when plaque fills up major arteries supplying blood to the brain, greatly raising stroke risk.
There are three common treatments for the condition: an artery-scraping surgery called endarterectomy; the placement of a stent to keep the artery open; or the use of cholesterol and antihypertensive medications to help lower stroke risk.
The new report finds that patients can expect to be offered different treatments depending on where in the United States they live — a sign that there's no consensus on the best way to treat the condition, according to Duke University researchers.
There's a "clinical uncertainty about the best course of treatment," said lead researcher Lesley H. Curtis, an associate professor of medicine.
The report, funded by the U.S. Agency for Healthcare Research and Quality, is published in the July 26 issue of the Archives of Internal Medicine.
For the study, Curtis's team used Medicare data to find people 65 and older who underwent surgery or stenting from early 2003 through the end of 2006.
Over this period, the number of people undergoing artery-clearing endarterectomy surgery dropped from 3.2 per 1,000 patients a year to 2.6 per 1,000 patients per year. At the same time, the number of patients being stented rose, from 0.3 per 1,000 patients per year in 2005 to 0.4 per 1,000 patients per year in 2006, the researchers found.
However, "although overall rates of carotid revascularization [re-opening of the artery] have not changed as the use of carotid stents has grown, there remains significant variation in the use of carotid revascularization across communities in the U.S.," Curtis said.
When the researchers looked at the nation as a whole, they found patients living in New England, mountain states, the Pacific region and Hawaii and Alaska tended to shy away from either surgery or stenting, while patients in the Southeast and Midwest underwent these procedures much more often.
In fact, there was almost a ninefold difference between the highest and lowest rate of carotid-clearing surgeries across geographic areas in 2003 and 2004 and a seven-fold difference in 2005 and 2006.
The different procedures do come with different risks and benefits. The researchers noted that in 2005, 1.2 percent of patients died 30 days after artery-scraping endarterectomy and 6.8 percent died after one year, compared with 2.3 percent one month after stenting and 10.3 percent one year after stenting.
"Perhaps the most unexpected finding was that the use of diagnostic imaging varied widely," Curtis said. "More than a quarter of patients received only a carotid ultrasound, while other patients underwent magnetic resonance angiography and x-ray angiography before the course of treatment was selected," he said.
One expert is concerned about the rise in the use of stents in some areas, because this option may not always produce the best outcomes.
Dr. Ethan Halm, chair and professor of internal medicine at the University of Texas Southwestern Medical Center at Dallas, and author of an accompanying journal editorial, said that "there is a lot more of carotid stenting going on in the older population than the data suggests might be fully beneficial."
Although stenting is less invasive than endarterectomy, there isn't enough evidence that it is better than the surgery, Halm said.
"This is particularly troublesome, because there are two large trials of stenting versus surgery that were published," he said. "One study found that surgery and stenting seem to have the same outcomes, the other study found that stenting did worse than surgery. Both studies found that people did worse with stenting if they were 70 years and older — and that's the Medicare population."
Moreover, too many patients are undergoing either surgery or stenting than need to, Halm believes.
Most of the treatment, whether surgery or stenting, is done in patients who do not yet have symptoms, he noted. "That's important, because asymptomatic patients have much less risk of having a stroke from carotid disease and therefore doing surgery or stenting has less of an absolute benefit."
Instead, Halm believes that most of these patients can be treated effectively with blood pressure- and cholesterol-lowering drugs and aspirin.
"The procedure itself, whether stenting or surgery, can cause death or stroke," Halm said. "Mucking around with the artery, pieces of plaque can flick off and go upstream and lodge in the brain and cause a stroke," he said.
He's worried that patients don't understand the pros and cons of these procedures versus medical treatment.
"Patients need to try and figure out why the doctor is recommending a procedure — is it because [the patient] recently had a stroke and they are at very high risk (where the procedure could have a lot of benefit) or are they [among] the 70 to 80 percent of people where the carotid disease is picked up incidentally and it is silent and their risk is low, so it's not an emergency to make a decision to have a procedure or not?" Halm said. People should be given time "to get the facts and get a second opinion from a neurologist, who doesn't have a vested interest in either doing a procedure or not doing a procedure," he said.
More information
For more information on carotid artery disease, visit the U.S. National Library of Medicine.
Source: HealthDay
​